Mac Millers Death Impacts Music Industry
Hang on for a minute...we're trying to find some more stories you might like.
On Friday September 7th, the shocking news of the death of rapper, Mac Miller, was released to the press. It is speculated that the rapper went into cardiac arrest due to a drug overdose but until autopsy results are released, this is merely an assumption.
Soon after the news broke, artists began to pay homage to Millers death. Popular pop artist, Drake, dedicated his entire Boston show to Miller and 70s rock legend, Elton John, kicked off his 'Yellow Brick Road Tour' with the song 'Don't let the sun go down on me' in remembrance of the rapper. Former one direction star Niall Horan, also dedicated his whole show in New York to Miller and anyone who suffers from drug addiction.
Heartbroken fans took to social media platforms to express their grief. Most were solely focused on paying their respect to his family and friends. Some took another route.
Frustration caused fans to lash out at singer Ariana Grande, his ex girlfriend. Excessive comments flooded Grande's instagram, accusing her of being responsible for the rappers death. The singer was quick to deactivate the comments, needing her own time to grieve in peace.
Another shocking report hit the media days later. In youtuber Adam22's podcast, musician Lil Xan, had some things to say about his idols death. "When your hero dies, f–k that s–t, I don't want to make music no more", said Lil Xan. He later went on to confirm that after his contract ended, he would retire.
Other artists hearts were shattered by the death of the influencer. Singer Post Malone, one of Miller's best friends, says he wants him to be remembered as beautiful and sweet man that loved everyone. Malone later honored the rapper onstage with a shirt adorned with the words "RIP Mac Miller".
It is speculated that some artists are contemplating quitting their careers as artists, but for right now, Lil Xan is the only one to do so.
Mac Miller's death has impacted the stigma around drug addiction when an idolized celebrity dies. It seems like people only care about the effects of drug addiction for only a week, and forget about it until another famous person loses their life due to it.  

About the Writer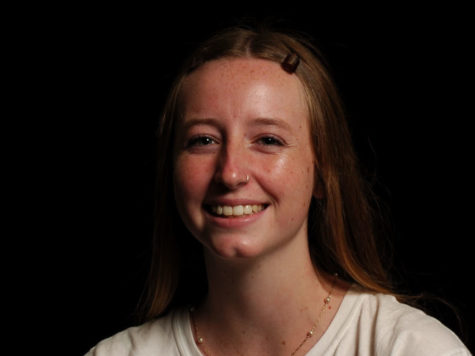 Lucy Hughitt, Staff Writer
Lucy is beginning her sophomore year at SJHHS and she is excited to be a part of this class! As the Outside A&E editor she can't wait to see what this year brings. Lucy has played lacrosse for six years and currently plays for the schools girls lacrosse team. She loves being with her friends, singing in the car, and going to concerts.