Quarantine Helps Families Bond
Mandatory quarantine, to reduce the number of people affected by the COVID-19 pandemic, has yielded an unexpected opportunity for family bonding. However, with school being online, it is hard to adjust not only to the change in environment, but to how much family interaction there is. 
Technology can create a variety of issues. Families that only share one computer have to allocate time for each member to work on the computer, and there may not be enough space to work individually, like one would have at school. 
"Working at home with my family was a bit stressful at first. My parents are both able to work from home, but there was definitely a bit of tension between my family. We all were able to adjust pretty well after a couple days," said sophomore Kelly Johnson. 
Johnson feels that her family has bonded in the weeks of quarantine simply because they are always seeing each other in the house, which was not happening before. "We love going on walks together during the day, and eating dinner together each night, which we couldn't do before because of conflicting schedules."
"
My family has always been important to me but I definitely miss seeing my friends all the time and being able to talk to people at school "
— Reddy
"It feels different because my parents are still working because they are considered an 'essential business' but my siblings are here, and normally they are at college. There are more distractions to my work, but on the bright side I am happy that they are home," said sophomore Mina Mahmoodzadeh whose siblings have come home as a result of college campuses being closed. 
With siblings and parents in the house,  arguments feel like they last longer than they normally do. It is key to remember to be compassionate to others, as it is likely a hard time for everyone. Communication is vital to keep things running smoothly. Especially in the midst of online school, it is important for one to be able to have their own space, and for others to listen and respect that request.  
It is also important to keep in contact with friends and talk about normal things like one would at school. While familial relationships may be tense because of the close quarters, it is likely people in other households who are going through something similar and checking up is helpful. Sharing quarantine experiences can actually be a great stress reliever, because no one is alone in this unprecedented scenario. 
To pass the time, sophomore Riya Reddy has been trying to spend more time with her family. "We try to go on walks together as much as we can, and I have also been doing a lot of cooking and baking with my little sister. We get on each other's nerves sometimes but overall we still have a good, close relationship," said Reddy. 
In this stressful time, it is very important to remember that, as cheesy as it sounds, everyone is in this together. While family can seem a little too overbearing at times, it should be seen as something positive because after all, things would be much more boring if everyone had to quarantine alone!
About the Writer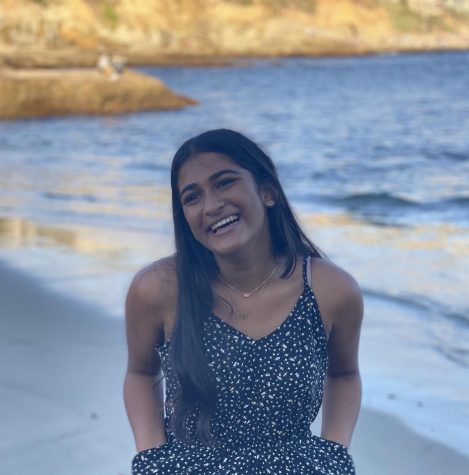 Sandhya Ganesan, Staff Writer
 This is Sandhya's third year of writing for The Express. Sandhya enjoys learning and writing about current events and wants to study political sciences...