Seniors March with the Disneyland Band
The experience that they got was not what they were expecting.
Hang on for a minute...we're trying to find some more stories you might like.
Seniors Sid Piravi, Kate Finman, Vincent Maldonado, and Jordan Edwards performed with the Disneyland Band in front of roughly 6,000 second graders at Segerstrom Concert Hall on January 16.
They performed alongside what are known as the "Fab Five": Mickey Mouse, Minnie Mouse, Donald Duck, Goofy, and Pluto.
The performances have been occurring for thirty-five years and are put on in a partnership between the Walt Disney corporation and the Philharmonic Society to further music education. The young audience is taught about the different instruments and musical genres. The seniors from SJHHS taught the students about marches and played "It's a Small World" and John Philip Sousa's "Stars and Stripes Forever."
"In front of the second graders, I felt important and a bit proud to be there," said Maldonado.
According to band director Dean McElroy, every couple of years, four seniors from SJHHS are invited to go. The thirty-five year tradition is ending this year, however, as the programs will be discontinued.
Piravi, Finman, Maldonado, and Edwards were given very little information before they showed up to Segerstrom.
"I thought we were going to be walking into more of a concert setting. I also thought there would be more high schoolers than just the four of us," said Edwards.
When they arrived at the concert hall, they were ushered into their own dressing room, when they quickly realized that they would be the only four high schoolers on stage.
"I was in over my head a bit," said Maldonado.
They quickly memorized the music and learned their parts.
"Memorizing the music was easy potatoes! The hardest part of it was memorizing where to walk. I was not expecting to hit Donald Duck in the face," said Piravi.
At the end of their performances, the seniors were given two Disney tickets each to thank them for their work.

About the Writer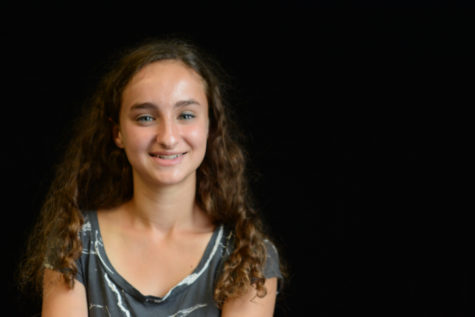 Kate Finman, News Editor
Kate Finman is a senior here at SJHHS and is so excited to be writing for her first year at The Express as the News Editor! In the past, she was an intern...