New Tennis Coach Named
After about 15 calls to 15 different coaches, assistant coach Kim Chetney finally found a new coach, Michael Royale, only four days before school — ending a slap-in-the-face moment for the girls tennis team when their coach unexpectedly quit after the second day of tryouts.
The season started off with tennis players biting at the bit, wondering who will replace their lost coach or if there even will be a girls tennis team for this new school year while Coach Chetney was occupied running around trying her best to handle about 40 girls and 80 anxious parents.
As the news spread to the girls and their families, excitement reached hysteria upon hearing the relieving news that Coach Michael Royale will fill in the newly blasted hole in the SJHHS tennis program.
Non-stop practice everyday after school is demanded by Coach Royale. The first week of school, the girls are working hard, trying to work up to Junior Varsity or Varsity. For Coach Chetney and Coach Royale, choosing teams from about 40 girls is a hard and emotional decision.
Tess Smolders of the Varsity tennis team said, "I like the transition of a new coach because I get more court time and match play." Smolders said she is very excited for this season.
"The coach is very positive and encouraging. He pushes us to work hard," said Caylin Duenas of Varsity tennis team. Duenas thinks the new coach will be a great addition to the team. "I expect some of us to go to CIF this year," said Duenas.
No matter how the teams end up, Coach Royale works hard to make his team number one. All thanks goes to Coach Chetney for getting us a great coach and a new kick to an exciting season.
About the Writer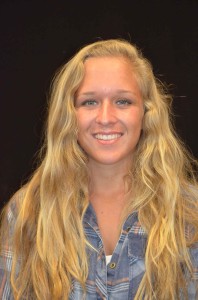 Mekenna Szabo, Staff Writer
Junior 2015. I joined newspaper because my love for photography. I love to capture photos of my animals, friends, and things that draw my attention. My...