Photograph Of Fallen WWII Hero Emerges After 76 Years
Former campus supervisor never knew his cousin, but accepted the Medal of Honor on his behalf from Obama.
When Express editor Brittany Christensen wrote a news story in 2014, she never thought it would help campus supervisor Bob Nietzel find a picture of his cousin Alfred, who died in battle for Hamich, Germany.
Bob Nietzel, himself a Korean war veteran, had just accepted the Congressional Medal of Honor in Washington, D.C. from then president Barack Obama on behalf of his cousin Alfred. It is the nation's highest award for military valor in the line of duty and presented to Nietzel because he was the closest living relative.
"But nobody had a picture of Alfred," Neitzel told The Express. "Everyone was looking for one."
Alfred Nietzel and his brother William, both died in action in the fall of 1944 during the Allied offensive that followed the D-Day invasion.
"
Nobody had a picture of Alfred. Everyone was looking for one."
— Bob Nietzel
Looking for an image of Alfred became an obsession for Benjamin Hilton and Max Poorthuis of the 16th Infantry Regiment Historical Society, who found Christensen's news story in an internet search.
"I am writing to you from across the pond in little old England in the hopes that you may be able to help us in our search for more information on Alfred B. Nietzel," he wrote in an email to The Express on May 12.
"We are currently working on a lasting tribute to every fallen American soldier of the 16th Infantry Regiment, including details of their lives and awards. Alfred B. Nietzel is the only Medal of Honor winner we do not possess a photograph for."
It was the same problem faced by the U.S. Government and the Medal of Honor Foundation in 2014.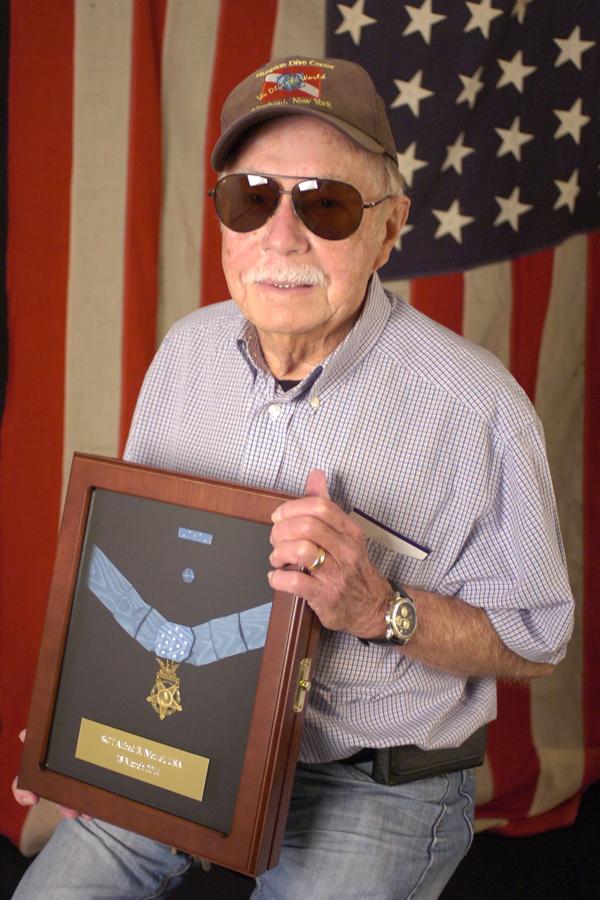 Then, a surprising break came just days after contacting former campus supervisor Bob Nietzel looking for the missing picture.
"I just wanted to share the news that Max Poorthuis, our president, has contacted the daughter of Alfred's English wife and found a photograph of Alfred!" said Hilton.
"After some research, it was found that Alfred married an English girl here in Bridport, Dorset during the Easter weekend of 1944. Using Ancestry and Facebook we were able to find Alfred's wife's daughter from her second marriage. To our amazement, she had two photographs of Alfred from her mother and a letter from a man named 'Bill' expressing condolences and providing some details on his death during the fight for Hamich, Germany," Hilton wrote.
Because of the article, and thanks to some detective work done by the 16th Infantry Regiment Historical Society, Bob Nietzel can now finally see what his cousin looked like after he married in 1944.
"That's so awesome,"  former Express editor Christensen said. "What a small world. I can't believe he found that article from so long ago."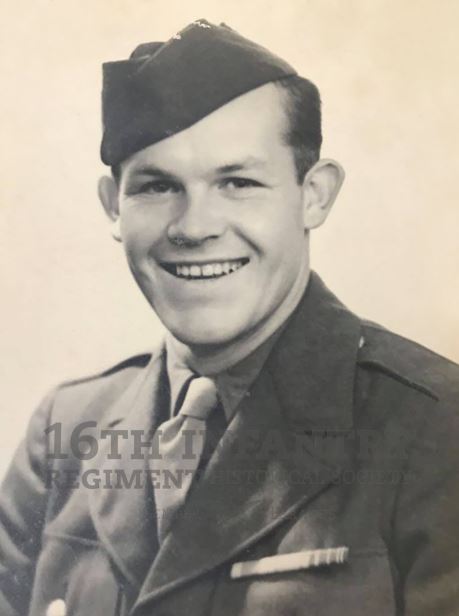 Alfred B. Nietzel, was killed by a German hand grenade. As a Sergeant in the 16th Infantry, Company H, he made a decision to order his men back to a safer position while he alone remained in a forward position with a .30 caliber machine gun holding off a German advance. In the end, he ran out of ammunition, his position was overrun and he was killed.
Bob Nietzel, SJHHS's former campus supervisor, served in the Korean War as a radio operator from 1952-1954, a dangerous job in itself because as soon as they started to transmit coded messages the enemy could detect their location and begin shelling them.
The 16th Infantry Regiment Historical Society obtained a copy of the image of Alfred B. Nietzel for its commemorative exhibit to be completed by the end of the year. The same image is now shared with Bob Nietzel and The Express.   
About the Contributors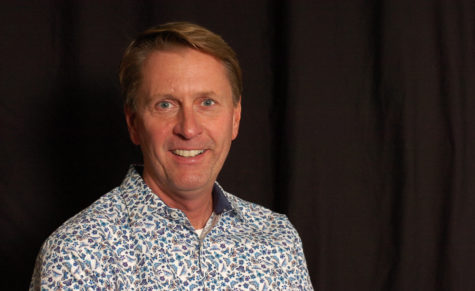 Bill Kaiser, Adviser
Mr. Kaiser is currently in his 22nd year as a media adviser in CUSD and was San Juan Hills High School's 2019 Teacher of the Year. He also teaches AP government...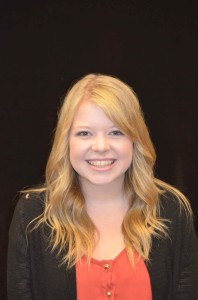 Brittany Christensen, Editor in Chief


Senior 2014. Having been involved in the Express newspaper for three years now, I have taken the slight interest I once had in journalism and made...