Campus Supervisor Receives Medal of Honor
Nietzel's cousin died holding off the Germans.
When campus supervisor, Robert "Bob" Nietzel, received a phone call from President Barack Obama he gasped and threw his pen up in the air. He and his wife had been receiving phone calls from top military brass and government officials for months and were ready to take notes on what they said.
When the president finally got on the line the shock was too much. "It just blows your mind, just wipes you out," said Neitzel.
Obama called him to formally request he accept the Medal of Honor for his first cousin, Alfred B. Nietzel, who served in World War II after the Normandy invasion and on Tuesday, March 18 he visited the White House to accept the award.
He was one of the 24 recipients of this award this year, eight from the Vietnam era, 10 from Korea, and six from WWII.
Alfred B. Nietzel, was killed in 1944 by a German hand grenade. As a Sergeant in the Army he made a decision to order his men back to a safer position while he alone remained in a forward position with a .30 caliber machine gun holding off the German advance. In the end, he ran out of ammunition, his position was overrun and he was killed.
Bob Nietzel, our campus supervisor, served in the Korean War as a radio operator from 1952-1954, a dangerous job in itself because as soon as they started to transmit coded messages the enemy could detect their location and begin shelling them.
Bob Nietzel is officially the next-of-kin and, therefore, the most appropriate choice to receive the nation's highest award for military valor in the line of duty.
"Last time I heard from a president, it was Harry Truman… he sent me to Korea! I was a little leary about talking to this one," said Neitzel.
When Bob Nietzel arrived in D.C. he and the other recipients were led everywhere by Pentagon Police motorcycle escorts.
"We never went anywhere without the escorts, complete with lights and sirens. It was a nice touch. Usually at home the red lights and sirens are behind me," he said jokingly.
The Medal of Honor ceremony was located in the East Room of the White House and top officials such as President Obama, Secretary of Defense, Secretary of the Army, Chief of Staff Army, Sergeant Major of the Army and many others were present, according to Bob Neitzel.
"Meeting and shaking hands with the President of the country in the Oval Office and receiving a gracious friendly embrace and relaxed conversation was a breathtaking experience… In my wildest dreams and fantasies, THIS occasion never entered my mind as a bucket list," he said.
At the ceremony, the speeches of the living recipients had a great impact on Bob Neitzel and other audience members.
"The three living recipients were the most moving, but you have to understand that of most all the Medals of Honor awards given, those soldiers gave their life, sacrificed so that others may live in freedom and made this decision while in their 20's and 30's," said Bob Neitzel.
View Comments (9)
Your donation will support the student journalists of San Juan Hills High School. Your contribution will allow us to cover our annual website hosting costs.
About the Contributor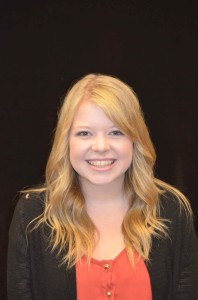 Brittany Christensen, Editor in Chief


Senior 2014. Having been involved in the Express newspaper for three years now, I have taken the slight interest I once had in journalism and made...