Players Taking Their Game to College
Hang on for a minute...we're trying to find some more stories you might like.
Emily Lichty (12) and Jaq McCarthy (12) have both committed to playing golf and baseball at the college level.
As her senior year was approaching, Emily Lichty  knew that golf was something she wanted to continue in college. She took the initiative and secured a connection to the coach at California State University-San Marcos.
Her attraction to the school is based on the education program offered and the close proximity to home. Lichty is planning on majoring in education in hopes of becoming a math teacher.
"I'm really excited I can go home and work on my game" said Lichty; she is also pleased with the security being near home ensures.
She has been playing golf all four years at SJHHS, and has been an integral player on the varsity team since her sophomore year.
The most challenging part of playing golf is the inconsistency of the game, according to Lichty "it can feel like you're on top of the world one day, and the next day your entire golf game falls to pieces," but "that's what makes it humbling."
Despite the daily challenge to play a consistent game, her hard work is evident by her back to back individual CIF qualifications this year and her junior year. It is also seen in the partial scholarship she will be receiving from San Marcos.
"I worked really hard for it and I'm just grateful for this opportunity" said Lichty.
Upon her written acceptance to the school, she will have had already verbally committed and signed this past October. When asked for final words, she reiterated that she is "just grateful I was offered the spot and I can't wait for next year" said Lichty.
Another talented SJHHS athlete, Jaq McCarthy (12) has also signed with his dream college: Oregon State University.
He first came into contact with the OSU assistant coach and participated in the the August prospect camp, leading to an expedited decision.
"They liked me, and I committed three days after I got back" said McCarthy
McCarthy has been playing baseball since he was three years old, and has held his varsity spot on SJHHS baseball team since freshman year. He plays shortstop, outfield, and pitch.
Ever since he saw Oregon win the championship two years in a row at the College World Series in Nebraska, he has aspired to attend and play baseball for OSU.
"I was a little kid and I was like, oh I want to go there" said McCarthy, "so when they offered me I was like, alright I'm done."
Even though his dream has been to play for Oregon he did converse with a collection of schools in Utah, Washington, and California; but ended up committing to OSU before applications were open.
"Literally I talked to them August 1, and August 11 I was done," remarks McCarthy, " I really wanted to get it done."
Although he was anxious, especially when ""you see kids commit their freshman year," but "I'm glad I waited and [that] I was patient with it, I've waited and waited and waited and it paid off."
He is also "just really grateful for this opportunity to go up there, and hopefully I'll have a good season for high school too."
Both athletes, McCarthy and Lichty, plan on continuing to work hard for their college debuts.

About the Writer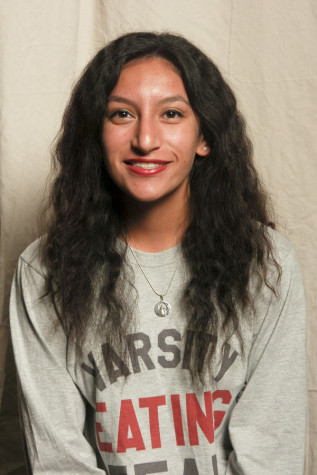 Kaela Lawson, Senior News Editor
Kaela Lawson is not a very interesting person.  As the senior news editor, and a senior in highschool, she is supposed to be responsible and wise and...