District Vaccine POD Closes
Point of dispensing will move to new locations and switch to one-shot J&J vaccine.
In spite of efforts to fix the scheduling problems with Capistrano Unified's vaccine POD (point of dispensing) located at Capistrano Valley High School, it closed last Friday, March 5.
"This morning we were informed that the Orange County Health Care Agency and the Orange County Department of Education are closing the OC Educator Vaccination POD at Capistrano Valley High School after all appointments are completed on Saturday, March 6. The Educator POD in Garden Grove will also close," said Ryan Burris, Chief Communications Officer of CUSD in an email to all staff.
The POD had opened on Monday, March 1 with the promise that CUSD teachers would have a chance to be vaccinated before it opened up to other Orange County school districts who had not yet re-opened for in-person instruction.
"Starting Monday, a new OC School POD will be launched in the Anaheim Union High School District to administer the Johnson & Johnson vaccine for school employees with appointments. Another location will open Wednesday in the Saddleback Valley Unified School District. School employees who register through Othena will find the locations that are available," said Burris.
Burris emphasized that it was not the district's decision to close the POD, but that of the Orange County Health Care Agency, as it moved to switch brands for OC School PODs from Moderna to the recently authorized single-shot vaccine manufactured by Johnson & Johnson.
"
In the end I just gave up on it and went to CVS. I called on a Saturday morning and had an appointment the next day."
— Kaiser
"The Incident Management Team has prohibited OCDE from administering different vaccine brands at the same school PODs to avoid any possibility of delivering two doses made by different manufacturers," said Burris. 
Teachers were excited to start getting vaccinated and were looking forward to a return to the traditional school environment soon. Last week they were given a code and a 24 hour registration window to schedule an appointment.
But in order to keep the POD open, 25 volunteers a day were needed. CUSD solicited employees to volunteer in six hour shifts to assist at the vaccine site. Those who volunteered first were to receive the vaccine and within a short period of time, the first week of volunteer spots were full.
Appointments for teachers were supposed to be made available at the POD, even without volunteering, but as the plan unfolded, the various, necessary websites, codes, and apps that teachers needed to register didn't work smoothly.
"First I had to go to a site called Othena and register there, then I had to go to the Orange Department of Education website and get a link with a code in it and then go back to Othena and update my profile. Next, I needed to make an appointment on the Othena app. When I tried to download the app it was supported by my phone's IOS and I heard that after 2 hours all the appointments were taken," said Bill Kaiser, teacher at San Juan Hills High School.
"In the end I just gave up on it and went to CVS. I called on a Saturday morning and had an appointment the next day," said Kaiser.
Like Kaiser, many teachers who were hoping to get vaccinated in CUSD resorted to booking appointments at CVS, Walgreens, or Kaiser Permanente.
Later, Burris recommended these options in an email to staff about the POD closure.
The CUSD POD will still deliver second doses to those who were lucky enough to get a first shot and now that the Johnson & Johnson vaccine has been approved, new PODs will open to deliver it, but not in CUSD.
About the Contributors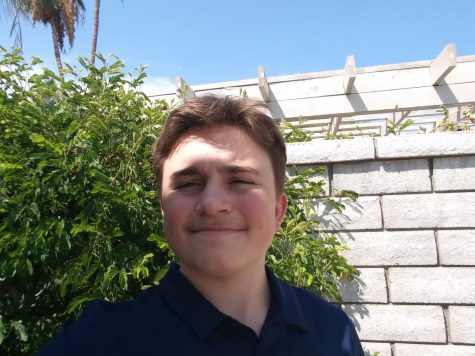 Evan Jones, Staff Writer
Evan is a junior at San Juan Hills High School. This will be his first year on The Express. He is looking forward to keeping students informed and hopes...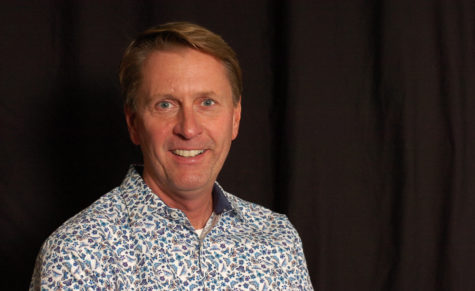 Bill Kaiser, Adviser
Mr. Kaiser is currently in his 22nd year as a media adviser in CUSD and was San Juan Hills High School's 2019 Teacher of the Year. He also teaches AP government...