Every 15 Minutes Program Latest Victim of School Closures
After months of planning and around $2,500 invested in the event, the Every 15 Minutes assembly is now cancelled because of school closures announced on Friday, as a precaution against the spread of CoronaVirus. 
Since being first identified in Wuhan City, China, the virus has spread to other countries, including the United States and has led to extraordinary measures nationwide to stop its spread.
"I think it goes without saying that our Every 15 Minutes program is cancelled for this year," said Brooke Valderramma, ASB Activities Director in an email to staff.
The announcement came just hours before a district wide closure of schools was announced by CUSD that followed Governor Newsom's warning about impending school closures.
"It's a question of when -not if- some California public schools will face closure because of COVID-19. School districts must prepare for these scenarios so that parents and children can plan for what would happen if their local school faced closure," said Governor Newsom. 
The two-day program, staged by real students at SJHHS, the California Highway Patrol, and Fathers Against Drunk Driving, promised to be an emotional and impactful assembly for juniors and seniors as it had in 2014, 2016, and 2018.
The California Department of Public Health (CDPH) has suggested gatherings of 250 people or more be postponed or canceled. These include concerts, conferences, college, and school sporting events.
The Centers for Disease and Control Center (CDC) has suggested that groups no larger than 50 should be allowed for at least eight weeks. These guidelines apply to all events regardless of their sponsor.
Small gatherings that don't allow the distance of six feet per person should also be canceled, the CDPH emphasized.  A gathering is any event that brings people together in a single place at one time.
ASB began the lengthy process of identifying the actors in the mock crash scene months ago, with the aim of having someone in the presentation be relatable to every junior and senior in the audience.
"
You could never actually value or measure the success of this program, but if it makes one person watching make one good decision one time then that is worth it,
— Valderrama
"We want the kids to be able to relate to at least one kid that is a part of the twenty-four living dead. Whether it be their best friend or the person they sit next to in chemistry, we wanted it to be as diverse as possible so we can try and make them relatable to all the juniors and seniors that we have," said Valderramma. 
Throughout the morning of the program, selected students who have agreed to participate, are removed from their classrooms by a very tall CHP officer dressed as the grim reaper. Officers read an obituary, place a photo and black table cloth on the desk, and leave with the student to a holding area before the mock crash scene assembly. Later these "living dead" are sequestered in a hotel room without contact until the next day. There, they write letters to their parents while parents do the same. Cell phones are not allowed. 
"You could never actually value or measure the success of this program, but if it makes one person watching make one good decision one time then that is worth it," said Valderramma. 
The crash scene scenario the students act-out during the assembly takes place on prom night. One driver is impaired and involved in a collision, resulting in the death of a passenger. CHP officers arrive first as the audience hears the actual transcription of a 911 dispatch call. Later first responders arrive to pry victims from the wreckage and transport them to area hospitals.
Students who were to play a major role in the re-enactment were Adriana Monroy, Jeffrey Tobar, Olivia Roselli, and Max Miller.
The next day, Bobby Petrocelli, of FADD, would have MC'd an emotional reunification assembly one letter from the previous night is read aloud after an emotional video, produced by ASB's teach team, is played showing events that transpired before and after the crash scene itself.
"In the video they do a party scene showing the pre-party of prom. Some people are drinking, some are not and everyone's all excited for their senior prom. The drunk driver is having a couple drinks, but he isn't wasted. We don't want to make a joke of this, and we want to show that even a couple drinks is all it takes to impair your driving," said Valderrama.
"
In our case, the trust and respect our students and families have for all of you has allowed us to take this in stride,
— Hornig
CUSD began contacting families with COVID-19 virus updates on January 28 and there have been six of these updates so far.
As of March 13th, many college campuses, such as the UC's, are closing, and courses will be taken online. All CUSD schools, including SJHHS, are closed to help prevent the spread of the virus.
The cancellation of these groupings are in hopes to delay rates of transmission and reduce illness and death. These limitations will remain in place at least through the month of March.
By taking precautionary action, the CDPH hopes to reduce the number of Californians who contract the virus. Using technology for work, school, and other purposes will reduce the need for close interactions.
Daily procedures are encouraged to help prevent the spread of illness such as avoiding close contact with other individuals, staying home when sick, washing hands frequently, covering coughing, using tissues, and cleaning constantly touched surfaces.
"I want to thank all of you for how well you have handled all of this. The evolving nature of this is something that can often cripple a campus. In our case, the trust and respect our students and families have for all of you has allowed us to take this in stride," said Interim Principal Tim Hornig. 
View Comments (2)
Your donation will support the student journalists of San Juan Hills High School. Your contribution will allow us to cover our annual website hosting costs.
About the Contributor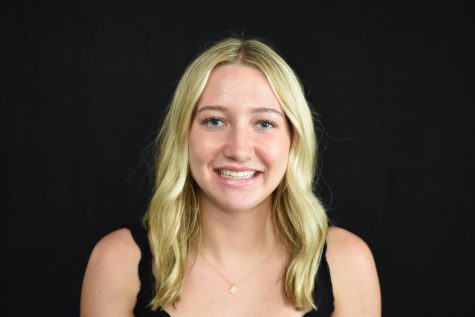 Kaitlyn Kittredge, Co Editor-in-Chief
Kaitlyn is a senior at San Juan Hills High School and this is her fourth year writing for The Express. This year, she is excited to see how she can grow...