Familias Migratorias Conocieron sus Derechos
Hang on for a minute...we're trying to find some more stories you might like.
En SJHHS el club de Latinos Unidos coordinó un evento donde familias, especialmente ellos con preguntas sobre inmigración, pudieron asistir y conocer más sobre sus derechos.
El evento fue presentado por Katie Brazer, la coordinadora regional de Coalition for Humane Immigrant Rights (CHIRLA). El objetivo fue pasar la voz sobre las leyes legales que tienen inmigrantes y hablar sobre el ambiente político.
CHIRLA comenzó en 1996 y su meta hasta hoy en día es juntar a todas las organizaciones que ayudan a protegen las leyes de los inmigrantes las cuales crearía una sociedad más inclusiva y justa.
Brazer comenzó su presentación hablando sobre la terminación de DACA que ocurrió en septiembre del 2017. Ella dijo que lo primero que se debe saber sobre la terminación es que el Departamento de Seguridad Nacional (DHS) no terminará un beneficio ni revocará una tarjeta de Autorización de Trabajo.
Con la terminación de DACA no todos los derechos de los inmigrantes seran revocados. Si un inmigrante es beneficiario de DACA y tiene su permiso de trabajo válido, o si obtuvo su licencia de conducir bajo DACA, no se pueden quitar. "Prepárate para quedarte," dijo Brazer.
Después de hablar sobre los permisos del trabajo, el tema de la educación fue introducido. Brazen dijo que si uno vive en California, no se le puede negar acceso o admisión a la Educación Superior basado en su estado migratorio, y todos los hijos de inmigrantes tienen oportunidad de la binacionalidad.
"
Todos tenemos derechos y no importa tu estatus migratorio"
— Katie Brazer
Las leyes de AB540 y AB2000 pueden ayudar a estudiantes universitarios de primera generación en varias formas. Estas leyes dejan que estudiantes indocumentados paguen matrícula de residente siempre en cuando ellos cumplen con los requisitos y además, estos estudiantes pueden calificar para el Dream Act que ayuda financialmente.      
Un estudiante AB540 después de terminar DACA, puede solicitar ayuda financiera, para continuar sus estudios, amparado bajo el Dream Act de California. "Todos tenemos derechos y no importa tu estatus migratorio" dijo Brazer.
Además de ayuda financiera Brazer menciona los derechos de inmigrantes en todas las situaciones, especialmente en el ambiente político de hoy en día. Ella aconsejo a todas las familias a formar un plan en el caso de que sean detenidos.
Todos los inmigrantes tienen el derecho de quedarse en silencio; no es obligatorio explicar su nacionalidad ni documentos ante una policía sin que haya un abogado presente. "No ofrezca información sobre su estado migratorio o país de origen a ningún agente del orden público" dijo Brazer.
Lo último que Brazer aconsejo a familias migratorias es que, llamen a sus representantes para exigirles que apoyen al Dream Act y que peleen por sus derechos que merecen en cualquier situación.

About the Contributor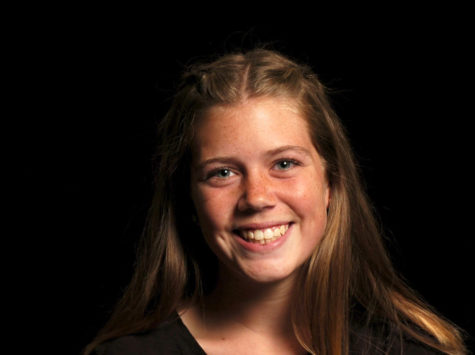 Riley Goodfellow, Co Editor-in-Chief
Riley is a junior at SJHHS and super excited to be returning to The Express as Co Editor-in-Chief! She was the Opinion Editor last year and is looking...