Persistence Pays Off When Searching for Jobs
Many high school students seek after school jobs, however don't know how to go about getting one. From online to  in person, job listings to  asking friends, there are several different methods of finding job opportunities. But which one of these is the best? Even when it comes to online job boards there is Indeed, Glassdoor, LinkedIn, ect. 
There is also the question of what type of job to get.  Whether it's working in a  restaurant, a store, or even babysitting, there is a lot to figure out.  
"I did some research on places that hire 16 year olds because I needed a job. It was pretty straightforward," said junior Elena Harshman.Very often, students fill out job applications online  and never hear back from the companies, which can be discouraging.  
"I submitted an application online and then I called the manager and asked if they received my application and then we set up an interview," said Harshman.
"
The process of getting a job taught me lessons that I will be able to use for college and future jobs
— Meetra Jabbour
It is common for places that post online applications to receive such an inundation of applications, that it is overwhelming and therefore difficult for one individual's  application to stand out from the rest. One tip to stand out from the crowd is to follow up with the company and continually show interest. 
Even Canvas can help students find job opportunities. San Juan Hills Guidance Tech, Lanya Soto, frequently sends out emails regarding job openings in the area.
"Go to the actual locations that you are interested in and talk to the owner or someone who works there. You want to be dressed professionally and look them in the eye and shake their hand. Make sure to show them that you are interested," said Soto.
Not all job requirements are the same. Age wise, different jobs require a different minimum age. The California wide minimum working age is 14, however most places  require applicants to be 16 in order to work for them. 
Although it is difficult to be a teen worker juggling jobs and school, having a job can be very beneficial. 
While the most common reason people get jobs is for the salary, there is a lot more to be gained than just the money. Having a job while in high school not only looks good on college applications, it also makes it easier to find  jobs in the future, given the more work experience. 
"The process of getting a job taught me lessons that I will be able to use for college and future jobs," said junior Meetra Jabbour.
Leave a Comment
Your donation will support the student journalists of San Juan Hills High School. Your contribution will allow us to cover our annual website hosting costs.
About the Writer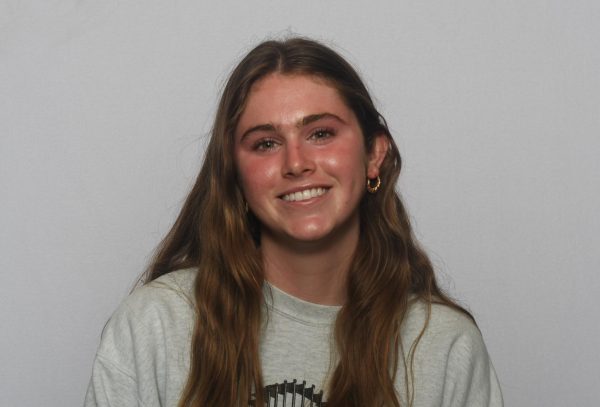 Maureen Pike, Photo and News Editor
Maureen Pike is a senior at San Juan Hills High School and this is her second year in The Express. Maureen is excited to contribute to The Express this...