Twin Brothers Shootin' Easy on District Hockey Team
Hang on for a minute...we're trying to find some more stories you might like.
For the twin brothers, Cam and Jake Traverso, hockey has been a big part of their lives for the past twelve years. Their dad, being from Boston, Massachusetts, grew up with the sport, so it just made sense for them to play.
The Traverso brothers both love the physicality of the sport. The physical contact involved in hockey brings a rush of adrenaline to them both.
The brothers have played for the Capistrano Coyotes, a district team based in Aliso Viejo, for the past two years. They practice twice a week for six hours.
Cam plays left wing as of right now, but is hoping to start on defense next year. Jake on the other hand, starts on defense, along with seniors from all over the district.
"
If a puck goes by you and someone looks like they're gonna beat you to it, try hard and go get the puck yourself"
— Jake Traverso
"We got a good dynamic, good leadership, good coach, its just a good experience" says Cam.
"Its a lot of fun because its kids from all over the district, so I have friends that go to Tesoro that also play for the team. Stuff like that makes it fun", says Jake, "I'm not gonna hype us up, but were pretty good. Winning is always fun".
Recently, their team won the High School League Championships for the second year in a row. They both agree that winning was a lot of fun, but they are looking forward to next year when they can hopefully win it again as seniors.
"It's the whole experience of it being your last year, like you want to win. But in general it's a lot of fun, it's good to be the best," says Jake.
The brothers are very grateful for the years they have played hockey, as it has taught them a lot. Both Cam and Jake agree that they have learned to be strong and determined, and to never give up on the rink.
"It has taught me that if you want something and you work hard you can go get it" says Cam.
"Don't let anyone push you over, and don't quit. If a puck goes by you and someone looks like they're gonna beat you to it, try hard and go get the puck yourself" says Jake.

About the Writer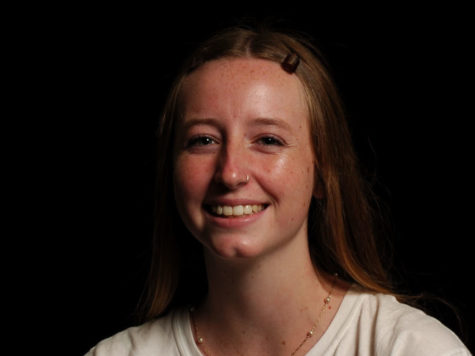 Lucy Hughitt, Staff Writer
Lucy is beginning her sophomore year at SJHHS and she is excited to be a part of this class! As the Outside A&E editor she can't wait to see what this year brings. Lucy has played lacrosse for six years and currently plays for the schools girls lacrosse team. She loves being with her friends, singing in the car, and going to concerts.