Students Born on 9/11 Never Forget
Hang on for a minute...we're trying to find some more stories you might like.
It is hard for students to ignore the national tragedy of September 11, 2001, especially when it was the day they were born.
Seniors, Raquel Vellandi, and Ataliwala Akshat, and Junior, Isabelle Peloso all share 9/11 as their birthday. They not only share the date, they were born on the exact day in 2001, many while the tragedy was occurring.  
Their parents did not have the typical birth experience many couples have. "[My mom] was in labor when the planes hit," said Vellandi. Meanwhile, "my mom refused to have me on that day," said Peloso. "All the doctors were paying attention to what was happening in the news," said Akshat, instead of tending to his mother giving birth.
Someone's birthday is usually their main concern but on September 11, "a lot of people forget your birthday…your birthday isn't the most important thing happening that day," said Akshat.  
"
The people that you share your birthday with have a connection"
— Ataliwala Akshat
The event was and still is a very serious matter, it being the first terrorist attack in the United States, but Vellandi said "people always think that I'm joking when I say my birthday is September 11". "You have to be careful about the topic," said Peloso.
"I'm constantly reminded of the tragedy…in a sense its memorable and it keeps it alive. Kids will ask me 'what is 9/11?' so it forces them to think about what happened and learn about what happened, said Peloso.
As hard as having your birthday coincide with a national catastrophe is "the people that you share your birthday with have a connection," said Akshat, "it's a part of me now," said Vellandi.

About the Writer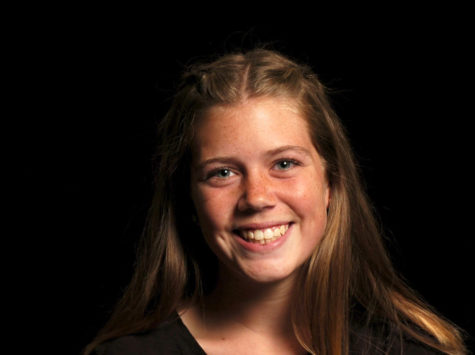 Riley Goodfellow, Co Editor-in-Chief
Riley is a junior at SJHHS and super excited to be returning to The Express as Co Editor-in-Chief! She was the Opinion Editor last year and is looking forward to her third year in The Express. Riley is a book loving, politically active, lacrosse playing, and outgoing girl who is always up for a challenge. She considers Lima, Peru her home since she lived there for five years, and she is fluent in Spanish. She is a total nerd when it comes to anything Harry Potter related, and hearing her sing lyrics to the musical Hamilton is a daily occurrence. Writing is Riley's passion, and she seeks to travel the world as a journalist in the future!