Student Teaches Kurdish Military Officials to Swim
Hang on for a minute...we're trying to find some more stories you might like.
For senior Calum Moy, his Kurdish heritage is an integral part of his identity. This past summer, Moy taught Kurdish citizens and military personnel how to swim.
Moy is a Kurd, a member of the largest ethnic minority in the world without a country. They have been actively seeking independence for decades and are mostly located in Turkey and Iraq.
According to Moy, it would take recognition by other countries and acceptance by other countries for the Kurds to gain independence.
"It's a matter of money," said Moy. "Kurdistan is rich in oil resources, and there's actually a pipeline from Kurdistan to Turkey. Turkey wants to be involved in the sale of oil to the United States, instead of just letting Kurdistan do it directly."
"
Only thing I can do is educate people, but obviously there are people who wish to remain ignorant"
— Calum Moy
Moy travels to Northern Iraq, where his mother's home city is, about once every other year. He has also been to the Irani part of the territory.
Contrary to popular belief, the Kurdish region of the Middle East is not just a barren desert. It has thriving cities, dense forests, and mountains.
"It is believed to be where the Garden of Eden was supposedly," said Moy.
Many Kurds are Christian. Muslims are the minority in the region, and they tend to more loosely interpret the Quran.
Moy comes from a family of fame in the region. His grandfather was a famous actor, and there are statues of him and parks named after him.
The rest of the family has high ranks within the military. His uncle is the Lieutenant Colonel of the Peshmerga Military. This has allowed Moy and his family to integrate well with the culture when they go, and Moy and his brother Shamir, who is a freshman at SJHHS, have dual-citizenship.
On their last trip this past summer, he was able to help members of the Kurdish military learn how to swim.
"I am a swimming instructor here, so it was great to be able to use my job to contribute to the culture," said Moy.
He taught about ten people how to swim. The older people were harder for him because he struggled with teaching them while also being cognizant of their wisdom and deserved respect. There was also a slight language barrier because, although he is proficient in Kurdish, Moy is not yet fluent.
For Moy, being Kurdish means being proud of his culture.
"I mean, I was definitely bullied, but I cannot imagine being everything else," he said.
He is frustrated by people's misperceptions of the Kurds as terrorists. They allied with the United States in the fight against ISIS, but many other Middle Eastern nationalities are preferred in the United States' immigration system.
Moy has several relatives waiting for green cards to come to the United States.
He is also frustrated by people who don't know what or where Kurdistan is.
"Only thing I can do is educate people, but obviously there are people who wish to remain ignorant," said Moy.
Moy would like to see a world in which Kurdistan is an official country in his life. He plans to become a mechanical engineer and will help to further develop his culture.

About the Writer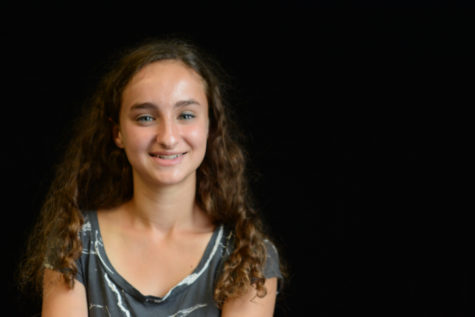 Kate Finman, News Editor
Kate Finman is a senior here at SJHHS and is so excited to be writing for her first year at The Express as the News Editor! In the past, she was an intern...