Musical Seniors Join Prestigious Marching Group
Hang on for a minute...we're trying to find some more stories you might like.
Seniors Jordan Edwards and Vincent Maldonado will tour the country this summer with the prestigious drum corp Pacific Crest, playing euphoniums.
Drum Corp International (DCI) is a high-level marching band program for brass and percussion players. Pacific Crest is one of its top twenty groups.  
Edwards and Maldonado travelled to Grand Terrace, CA to audition this past December for DCI; their competition came from different parts of the country and all over the world, including many musicians from Japan.
The two practiced together for weeks leading up to their big audition. They have been friends since elementary school, back when they lived in Menifee in Central California.
They didn't move to Orange County together; in fact, them both being students at SJHHS is a complete coincidence. Edwards moved here a year before Maldonado, who eventually moved for his father's work in 2016. They only reunited after both moving unintentionally to the same place.
"Both the clarinet and the bassoon section have benefitted from their addition because they're really amazing players. They're also really kind-hearted and supportive in everything," said sophomore Melissa McElroy, an oboeist.  
The two have always loved music. Their old neighborhood did not have the extracurricular opportunities that there are in Orange County, according to Edwards, so they fell love with music and devoted their time to their school's music program.
Over the course of their music education, they both learned multiple instruments, with Edwards on clarinet, trumpet, saxophone, flute, euphonium, percussion, and violin and Maldonado on clarinet, bassoon, euphonium, saxophone, and piano.
The boys joined Drum Corp in pursuit of a more competitive, intense marching experience as they had at their old high school.
"You get beat up; you're in the sun. You are running with heavy instruments. It's hell. But, there's something about performing that's just the coolest feeling in the world," said Edwards.
They will be performing 19 shows over the course of 13 states. They will have a few free days every few weeks, but they will mostly not have time to tour the cities they visit.
"We will rehearse from 8 a.m. to 10 p.m. everyday for three months straight," said Edwards.
Their lives are essentially devoted to music. In their "free time," they are practicing their instruments, listening to music, or working to afford Drum Corp and more instruments.
In terms of a future career, both boys plan to continue playing music for the rest of their lives. Edwards plans to major in music education and become a high school music teacher, like band director Dean McElroy.
Edwards and Maldonado will be performing in the March band concert, as well as in the pit for Les Miserables, the upcoming spring musical. They will also be performing in a parade in Anaheim on July 4 with their corp.

About the Writer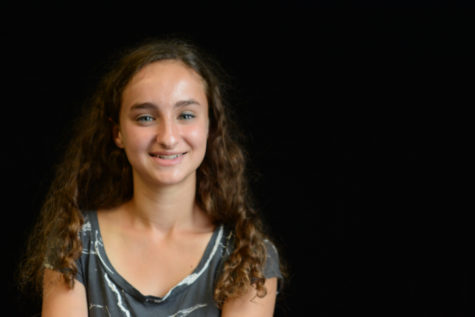 Kate Finman, News Editor
Kate Finman is a senior here at SJHHS and is so excited to be writing for her first year at The Express as the News Editor! In the past, she was an intern...