Because of increasing amounts of stress and pressure, California schools have now begun adding "Wellness Centers" responding to the mental and physical health of students. 
Capistrano Unified board administrative members and representatives from CHOC Hospital gathered on October 2, 2023, at San Juan Hills for the grand opening of the new wellness center. 
This is the second wellness center within our district and is the thirty-third center within Orange County. 
The  health center is made for students and  is located on campus in the guidance building. The room is a safe space in which students can come take a break, focus their attention on self-care, and so they can later return to learning. 
The room's purpose is to help reduce stress and anxiety levels in students. The wellness center provides a chance to develop healthy coping habits and mechanisms when feeling stressed or overwhelmed. 
The center promotes a place in which students can strive to manage all aspects of their lives while dealing with any struggles that may impact their learning and academics. 
In the room you will find activities to help students decompress. The room environment is designed to be relaxing and includes comfy couches, calming scents, music, and coloring. 
Mental health struggles have been on the rise over the past couple of years, seen most in teenagers.
As of July 2023, more than 20% of teenagers have seriously considered suicide according to the American Physcological Association. Due to the non-acceptance, suicide has been found most within the LGBTQ+ community. 
The Trevor Project, a non-profit that focuses on  LGBTQ+ youth, has found that LGBTQ+ youth are more than four times as likely to attempt suicide than their peers. Not only are they thinking about making that decision, but the Trevor Project also estimates that more than 1.8 million LGBTQ youth (13-24) seriously consider suicide each year in the U.S. — with at least one attempt of suicide every 45 seconds. 
Senior Abby Kaufman, organized a Mental Health Awareness club on campus to help spread the importance of healthy mental health practices.
"I really hope to try and not only spread awareness, but make a difference in my school and how mental health is perceived. I've been able to work with our counselors and speak at district meetings to talk about mental health. It's a passion of mine and I think it's great there's now a wellness room," said Kaufman.
In meetings, the goal is to get more outreach towards our campus and work on Mental Health Awareness week. Students in the club make creative posters to promote mental health all over school. 
"Our meetings are every other Friday, J104, at lunch. We started our club last year because there was no mental health club and I was honestly surprised by that," said Kaufman.
If you or anyone you know is thinking about harming themselves or others, never hesitate to speak up; everyone has the right to be heard. Suicide and self-harm can be preventable.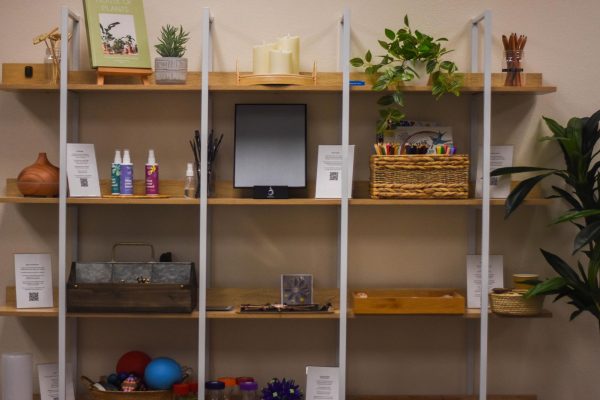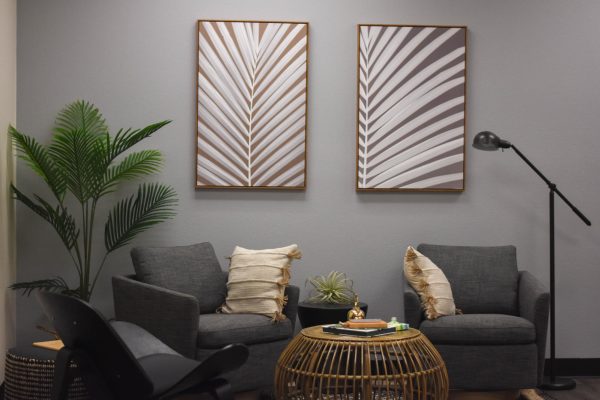 The wellness center is new to this year and is accessible for all students on campus who may be struggling or need a safe space. 
Resources: 
National Suicide Prevention Hotline: 988
See Something, Say Something (Anonymous) – TEXT 1-844-572-9669
OC Suicide Prevention Crisis Hotline: 1-877-727-4747 
Trevor Lifeline (specialized support for LGBTQ+ youth): 1-866-488-4657
Follow @sjhhsmentalhealthawareness