2020 Nominating Conventions Display a Partisan Divide
The 2020 election is turning into one of the most polarizing elections in American history. Millions of Americans were given a glimpse into the rhetoric and political weaponry to be used in the remaining months of the campaign as they watched the Democratic and Republican National Conventions over the previous two weeks.
The DNC came first, running from August 17-20 as the Democrats looked to piece together a deeply divided party following a hotly contested primary season. The convention proved how the party's progressive faction was able to join the moderates, even after many of Bernie Sanders' supporters had expressed dissatisfaction at Joe Biden's presumptive nomination.
This level of unity throughout the Democratic party was largely absent following Hillary Clinton's nomination over Bernie Sanders in 2016. 
"It is important to embrace Biden's nomination because he is the lesser of two evils and hopefully will dig America out of the horrible situation it is in right now," said senior Grace Fernquist .
"
This is a life changing election. This is going to determine what America is going to look like for a long time. Character is on the ballot, compassion is on the ballot, decency, science, democracy, they are all on the ballot"
— Biden
Many younger voters like Grace were led by Bernie Sanders who put aside his politics to bring unification. "I will work with progressives, with moderates, and yes with conservatives to preserve this nation from a threat that many of our heros fought and died to defeat," said Bernie Sanders. 
These words are emblematic of the Democrats' unity against Trump, but also how they have characterized this election as a final chance to save American democracy from the Trump era.
"This is a life changing election. This is going to determine what America is going to look like for a long time. Character is on the ballot, compassion is on the ballot, decency, science, democracy, they are all on the ballot!" said Joe Biden, furthering the message that the tenets of American livelihood would be put in jeopardy if Donald Trump is re-elected.
The Republicans staunchly contrasted this idea in their own convention the following week, laying out how a Biden presidency is a pathway to socialism and the takeover from the radical left.
"Biden is a Trojan horse for socialism. If Joe Biden doesn't have the strength to stand up to wild-eyed Marxists like Bernie Sanders and his fellow radicals, then how is he ever going to stand up for you?" said Donald Trump.
This extreme characterization of Joe Biden is nothing new. The Trump Campaign's strategy to win right now is to paint the Democrats as radical left warriors who threaten American way of life.
In many ways however, the Republican's language mirrored that of a challenging candidate rather than one of an incumbent President, as Trump reminded voters of Joe Biden's close ties to the political establishment through his 47 years serving in government.
This idea also appeared in the Republicans affirming that Democrats can't be trusted to handle the crime and violence that American cities have seen resulting from Black Lives Matter protests.
"Last week, Joe Biden did not say one word about the violence and chaos engulfing cities across this country. So let me be clear. The violence must stop, whether in Minneapolis, Portland, or Kenosha, too many heroes have died defending our freedom to see Americans strike each other down," said Vice President Mike Pence.
This statement came the same week as violent protests erupted after Jacob Blake was shot 7 times by a police officer, causing violent protests to erupt in Kenosha Wisconsin, a key swing state. As a result, Donald Trump used the convention as a platform to demonstrate that Joe Biden is is not the right candidate to fight crime and keep Americans safe.
"I Think the goal of President Trump and the Republican party in using the message of maintaining 'law and order' is to come across to voters as a united force, because at the end of the day, no one, left or right is in opposition to maintaining law and order in our country," said senior Siena Chacon.
Now that the conventions have concluded it is overwhelmingly clear that Joe Biden and Donald Trump will do anything in their power to show voters that a vote for the other side is a vote to destroy America. This deep partisan divide causes one to question the direction American unity is headed in, regardless of the results this November.
About the Contributors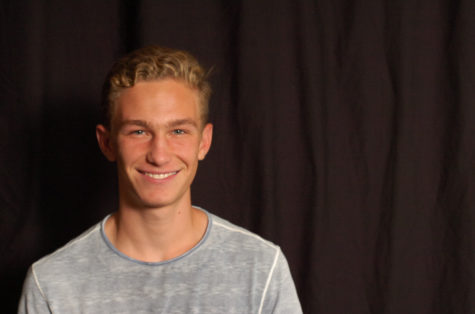 Max Katz, Staff Writer
Max is a senior at San Juan Hills, starting his second year writing for The Express. This year he is ready to serve as the political editor. Outside of...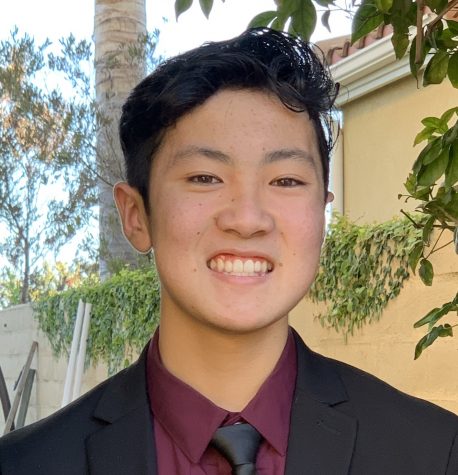 Jaden Hiraga, Staff Writer
Jaden is a sophomore at San Juan Hills High School. He is very excited to learn more about writing and journalism and hopes to help inform his school about...