Choices Today, Consequences Tomorrow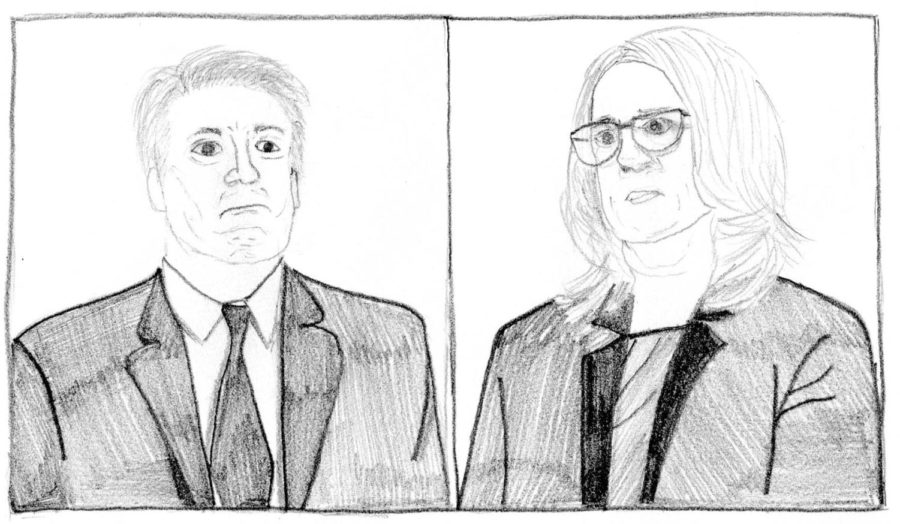 The Express Editorial Board
October 25, 2018
On September 27, 2018, students throughout the United States learned a valuable lesson that their actions in high school may have serious repercussions beyond their teen years.
Judge Brett Kavanaugh and Dr. Christine Blasey Ford testified before the Senate to address the sexual assault allegation against Supreme Court Justice Kavanaugh.
Dr. Ford recalled a party that both her and Kavanaugh attended while they were in high school where Kavanaugh allegedly sexually assaulted her and tried to rape her. In Dr. Ford's testimony, she stated her memory of Brett Kavanaugh and one of his friends being "visibly drunk." She was pushed into a bedroom from behind by Brett Kavanaugh and his friend, Mark Judge.
"I yelled hoping that someone downstairs might hear me and I tried to get away from [Kavanaugh]– I believed he was going to rape me," she said.
Even though the party, and the event, took place in 1982, the assault has affected her life ceaselessly. It had taken a very long time for Dr. Ford to tell anyone the details of the event because she was frightened of the potential consequences. What would her parents think of her for attending a party with boys and alcohol? Was it her fault?
"I tried to convince myself that because Brett did not rape me, I should be able to move on and just pretend that it had never happened," she said. The memories that Dr. Ford had of that night have continuously haunted her and changed who she is as a human being.
A few hours after her testimony, Kavanaugh delivered his denial of the claim– "I am innocent of this charge!"
"
[Your] actions in high school may have serious repercussions beyond [your] teen years."
He blames the allegation on a "frenzy" that began due to built up anger from the Trump presidency and the start of the #MeToo movement. Regarding the impact that the allegation had on his family and his reputation, Kavanaugh said, "This has destroyed my family and my good name. A good name built up through decades of very hard work and public service at the highest levels of the American government."
Even though Brett Kavanaugh is considered a man of intelligence with years of success as a judge, Dr. Ford's memory of the sexual assault has impacted him and his family permanently even though it might have happened thirty-six years ago.
There are still women who defend Kavanaugh, asking, "What teenage boy doesn't do this?" They believe that Kavanaugh has changed since high school and even if the allegations are true, they believe he did not know what he did was wrong. However, it is entirely immoral to ever sexually assault or attempt a sexual assault on anyone no matter what your age.
Your morals do not drastically change from when you were in high school to when you are an adult. You always know the difference from right and wrong and that sexual assault is always unacceptable.
Kavanaugh knew exactly what he was doing to Dr. Ford– drunk actions, sober thoughts.
This entire process of the confirmation of Brett Kavanaugh has taught a lesson to all high schoolers– your actions in high school, though they may seem insignificant at the time, can affect you in the future and may impact you throughout your life. Especially in this day and age of social media, students must recognize that more than ever, their high school behavior may have lasting consequences well beyond high school.
"
Your morals do not drastically change from when you were in high school to when you are an adult."
One might not think that the choices they are making matter, but clearly, in Kavanaugh's case, one person's claim against him could have cost him the position of Supreme Court Justice.
On Saturday, October 6, the Senate voted to confirm Kavanaugh to be a member of the U.S. Supreme Court. Kavanaugh's reputation and legacy will be marked with an allegation of a sexual assault forever which is unacceptable.