The Speedy Rise of Electric Bikes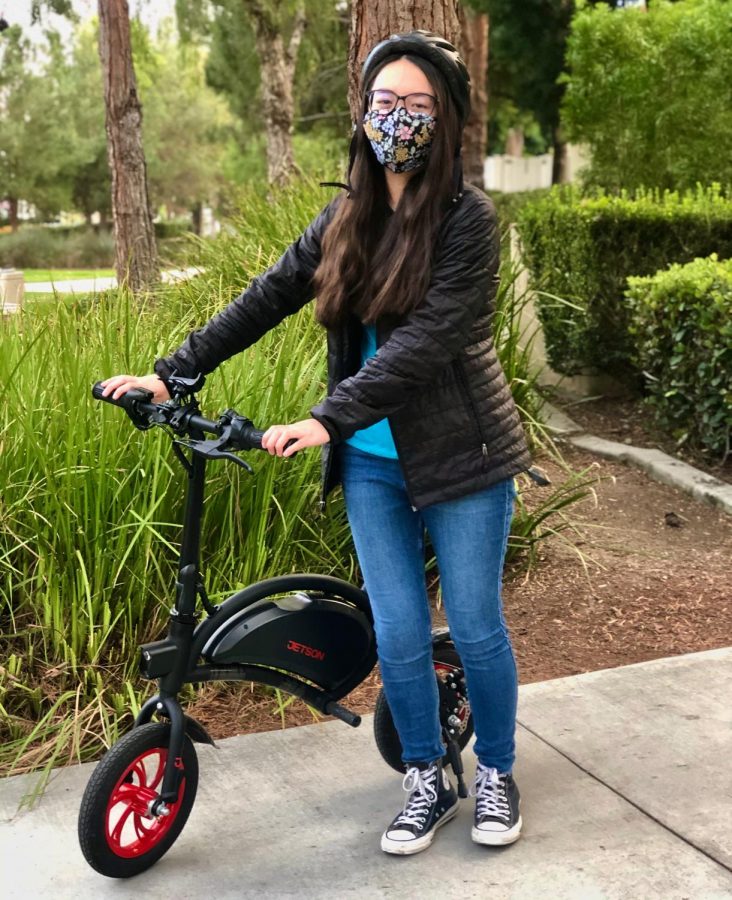 During these recent months, a sudden trend has arisen: electric bikes. They have become a popular mode of transportation for adults and kids alike for commuting to school, work, the mall, or just getting groceries. But what are these new, speedy mopeds? 
An e-bike is an electric bike that has a built-in battery pack that provides a speed boost when riding. While you pedal, it turns on a silent motor that helps to increase your speed while riding.
There are many varieties of bikes, such as mountain bikes, cruisers, and fat tires, which are bikes with very large tires meant for riding on uneven terrain. These bikes are mainly enjoyed on beaches or dirt roads. So, having the addition of the battery pack with the e-bikes can be very helpful, especially when riding on rough and rocky terrain.
While the use of an e-bike may seem like a cheat out of a workout, especially mountain biking, which is an extremely aerobic exercise, it has actually been found that you still can burn just as many, if not more, calories from electric biking. 
"The average heart rate of a test subject riding an e-bike was 93.6 percent of those riding conventional bikes," says a study from The Verge. 
So just how fast are you going on an e-bike? Well, the government has capped the speed that an e-bike can go at 28 miles per hour, which is a fairly fast speed.
With these high speeds and no age restrictions, electric bikes seem prone to accidents happening. However, there have been very few documented injuries relating to e-bikes. Federal regulations for e-bike safety are about the same as regular bikes. It's the typical procedure; wear a helmet, stay alert when riding, and do not ride while intoxicated.
"It's very fun and effective", says Emma Gottlieb, a sophomore at SJHHS. "It allows the person riding it to get from one place to another faster and more efficiently".
So, if e-bikes seem like a convenient option to get to school, a quick ride to your sports practice, or just a fun thing to do, grab a helmet and a mask, and enjoy a fast-paced cruise.