The Legendary Eight and Twenty Four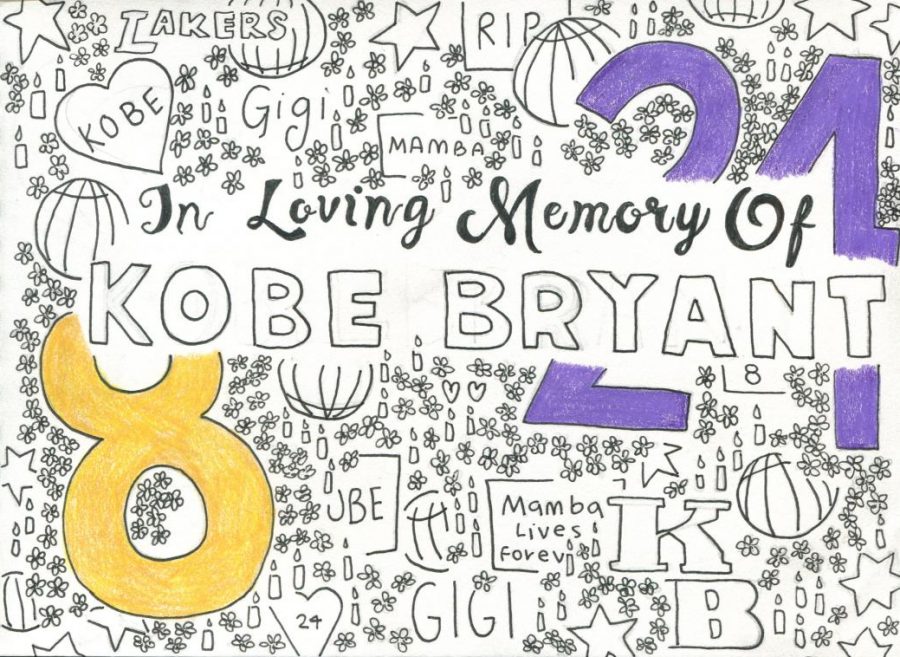 Kobe Bryant. This name holds fame, love, and talent. And he was gone in an instant. January 26, 2020 is a date that will always be remembered in our nation's sports fans history. 
Early that morning, he and his 13 year old daughter Gianna along with seven other victims died in a helicopter crash in Calabasas, California. They were on the way to a youth basketball sports event at Mamba Sports Academy in Thousand Oaks.
Despite the dangerous foggy conditions, the helicopter had received special permission to fly. It  stayed close to the land, flying so low that it was unable to be registered on radar. 
In addition to this, the helicopter lacked a recommended safety device, a warning system designed to notify the pilot when it was too close to the ground or other objects. It is suspected that the pilot lost control before plunging 4,200 feet into a mountain, a descent that lasted around a minute, giving Kobe enough time to tightly wrap his arms around his daughter. It was in the position that they were found.

Sadly, the helicopter was a mere 20 to 30 feet from clearing the top of the mountain before the pilot lost control, and they were only 25 miles from their destination. 
Players on the SJHHS basketball team share their own emotions and reactions to this devastating news.
"I found out when I got a text in our basketball group chat that Kobe just died. At first, I didn't think it was real. But I went on the Internet and typed in 'Kobe,' immediately a report about the helicopter crash came up." said senior Adam Weingard. 
Within a mere hour of the accident, it was already on the news and millions across the nation had heard. And many chats like this one were sure to be speaking of the shock. 
After hearing, they were given the privilege of wearing an array of Kobe gear, such as shoes and socks when they play, and many of them have been seizing this opportunity. While it is common to have inspirational quotes spoken by the coach before each practice and game, the ones following his death were solely said by Kobe out of honor to him. 
In addition to this, during the game following his death they held an 8 and 24 second "violation', or moment of silence, out of remembrance for Kobe's numbers. 
"
He had the world. But an accident like this can happen. And if it could happen to Kobe, it could happen to anyone."
— Adam Weingard
Juniors Ryan Perucci, Ryan Kilkenny, and Phillip De Gree shared the personal impacts they felt.  
For many, he was their childhood idol. "I've always looked up to him personally so it was really tough," said Perucci.
"I was really moved by it. I loved him growing up, and I've always aspired in my game to be like Kobe," said Kilkenny.
De Gree emphasized how sudden it was. "He was so healthy, and no one expected him to die. He always worked hard to be the best player," he said. 
This pattern of his notorious achievements due to his hard work continues based on what sophomore Mason Okumura spoke of. 
"As an athlete, Kobe was my greatest inspiration for everything. I grew up as a Kobe fan. I felt like Kobe was a member of my family. He was a role model to look up to because of his legendary work ethic like the 'Mamba mentality,'" said Okumura. "There were times when I wanted to give up, but he inspired me to keep pushing."
Adam Weingard elaborated on what an unlikely thing this was. "He had the world going for him. He had a wife, daughters, and he was rich."
"I think this incident has really opened my eyes. A guy like that could have gotten any sickness or injury, and he would have had the funds and means to support him. He had the world. But an accident like this can happen. And if it could happen to Kobe, it could happen to anyone. It's a big illustration for me to appreciate what I have and the people in my life," said Weingard.
This traumatic news spread like wildfire as social media blew up. In addition to Kobe and Gianna, seven others died.
Licensed pilot Ara Zobayan passed away at the controls of the helicopter. 
Payton, who attended St. Margaret's School here in San Juan, and mother Sarah Chester. 
Longtime baseball coach John Altobelli, wife Keri, and teen daughter Alyssa. 
Assistant basketball coach for Mamba Sports Academy Christiana Mauser. 
May we remember Kobe Bryant and the eight others who died with honor and reverence as we seek to carry on his legacy through imitating his work ethic and meditating on how this life is fleeting.
About the Writer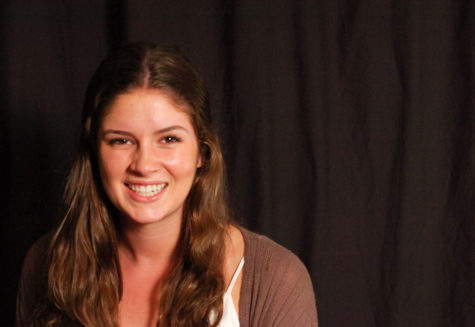 Rylan Weber, Staff Writer
Rylan Weber is a sophomore at SJHHS, and is looking forward to being a part of The Express newspaper! She has enjoyed being involved at SJH so far. A California...