Stallions Climb Over Great Oak 24-0 Victory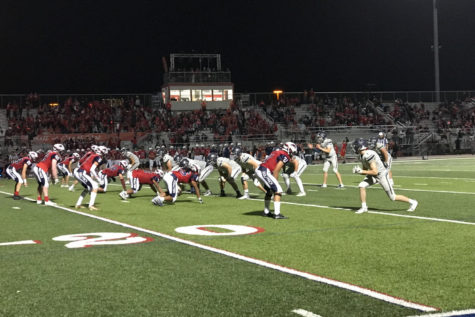 The Stallions sent the Wolfpack, Great Oak, running for a game with proof that with consistency and strength, the same proclaimed obstacle known as defeat can be climbed. In this case, towering over the Great Oak and sweeping them with a 24-0 lead, then flawless victory.
The Wolfpack's attempt at triumph when facing off against San Juan Hills can be best described as folly and inconsistent. San Juan Hills with a towering lead, crushed their opponents 24 to zilch. The game for the Stallions consisted of a field goal, TD, safety, and two more touchdowns with Great Oak wishing they were off the menu in this recipe for victory. SJHHS held the wheel the entire time leading a ferocious defense and cunning offense to make for an equation fit for triumph. Now an even 3-3 record for the Vegas Gold. 1-4 Great Oak.
Running Back Chase Monarch (Senior with 20 carries, 153 yards, TD) made power plays to create a movement for the team while fullback Steven Margaretis (Senior with 62 yards, 13 carries, TD) helped the home team reign supreme
Running Back for Great Oak, James Mullen II (Junior, 13 carries, 48 yards) lugged the weight offensively with plays that seem to have the Stallions beat for a bit but the Stallions did not forget why they were playing and that their goal, like every competitive football team, is to stay on top and win.
Held against their will at their own 4-yard line in the first drive of the second half, SJHHS ran off a 15-play drive that ended on the Wolfpack's 2-yard line. Monarch ran a solid eight times for 74 yards on the power drive.
That drive managed to hold up but everything turned around when a safety was snapped over the Great Oak punter's head a little later putting more numbers on the board for the Stallions.
The visiting team ended their victory scoring when #44 Jake Hall (Junior, SJHHS) intercepted Gavin Vida of Great Oak's for a 37 yard return on a pick six on 4th-and 4 that Greak Oak decided to go on.
The Wolfpack defense will take the credit for sacks in the game as Evan Etheridge and Daniel Ganino made key interceptions to stop San Juan Hills drives. Linebacker Preston Toner (Senior) had four tackles for loss.
As if the 1st half and third quarter were alot for the Wolfpack with the Stallions already holding an 11-0 lead, the Stallions don't go easy and quickly puts Great Oak on its knees with two more touchdowns and a field goal to result in a heavy loss for the home team.
Chase Monarch, Stephen Margaretis, Brigham Hill making up the total yardage with 261 yards racked up as a collective along with the rest of the Stallion offense defending school pride.
Despite a tough game against Edison not that long ago, the Stallions are now moving up with a win over Canyon, Tesoro, and now Great Oak making this a promising start for the Stallions to go on and do greater things.
Great Oak will travel not that far to Temecula Valley High to face the Golden Bears at 7:00 PM while San Juan Hills has a homecoming, home conference game vs. Trabuco Hills on Friday, September 28 at 7:00 PM.
About the Writer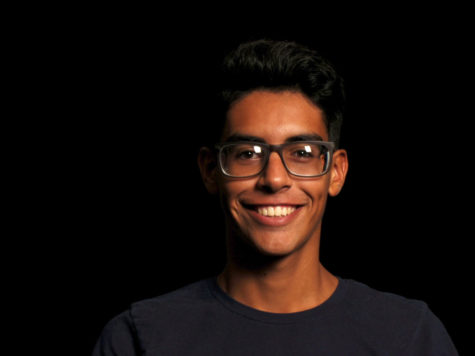 David De Anda, Staff Writer
This will be David's first year writing for The Express, and he is excited to contribute great news as the Boys Sports Editor. David runs on the SJHHS...