Graham Knapp is Boys Lacrosse's Saving Grace
Hang on for a minute...we're trying to find some more stories you might like.
SJHHS boys lacrosse's goalie's most distinguished accomplishment is not his shining save percentage, or his decade of experience. Rather, what has catapulted senior Graham Knapp as one of the growing sports' young leaders is his humble perspective.
Knapp has been on Varsity for the last three years, and captain for the last two. He was the team MVP for the 2014-2015 and 2015-2016 seasons, and made 2nd Team All Sea-View League. According to MaxPreps, he has the highest save percentage in California, and the 22nd highest in the country. Beyond the his technical skills, he's been awarded the Scholar Athlete Award and  the OCADA 'Athlete of Character Award.'
"Graham displays all the traits of a leader with character-he leads by example with his positive attitude and actions, he focuses more on others than himself, and he has empathy and respect for his teammates," said boys lacrosse coach Albert Tat. "Graham will do the little things needed of him from leading a ball hunt to leading warm ups to cleaning up the field after practice, and even asks to stay late or work outside  of practice with the coaching staff."
Knapp has been playing lacrosse since a young age, when a friend introduced him to the sport. After the team's goalie got injured during a game, Knapp was the only player who volunteered to take his place, and from that point on never looked back from playing goalie.
Watching his younger brother get started in the sport now, Knapp thinks it's cool how both himself and the sport have grown since he started with the sport.
"I would say it's a privilege because you're able to see yourself grow, and that's not something a lot of people can say that they have," said Knapp.
Lacrosse is still a growing sport in Southern California, without the same recruiting process and popularity as other sports such as football. Because of this, Knapp says that it's normal that there's not a lot of commitment to the sport.
"Playing on a team that is still growing is humbling," said Knapp. "Growing up in a program like this instead of a more dominant one like Tesoro, it's made me a better player and a better person. It brought my ego down a lot, and I'm able to step back and realize that you have to fight for what you want."
As one of the more experienced players on the team, Knapp was thrust into a leadership role in which he developed his skills as a leader through the trial-and-error of experience. His parents helped strengthen his relationship with God, which he attributes to helping him develop a more calm and collected leadership style.
"
I would say it's a privilege because you're able to see yourself grow, and that's not something a lot of people can say that they have,"
— Graham Knapp
Because of his attitude, Knapp was awarded the OCADA Athletes Character Award as the representative from SJHHS, the 2nd year in a row that it was awarded to a Boys Lacrosse Player.
"Graham has always been that outgoing person who tries his best at everything he does," said co-captain Beau Doubleday. "On the field it translates through the advice he gives each player as the captain of the team. He has a goofy side that makes him easy to talk to. All the players respect Graham due to his dedication and his confidence in everything he does."
After high school, Knapp plans to play lacrosse at San Diego State University with his old club coach at the helm. He plans on participating in the ROTC program, and hopefully reapplying to the Air Force Academy to play there.

About the Writer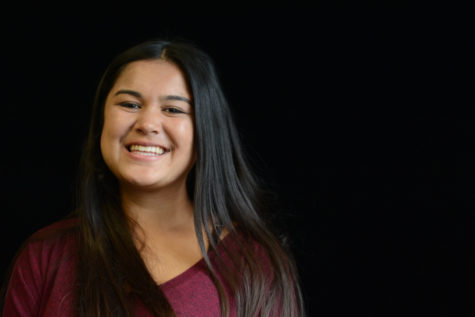 Olivia Fu, Co Editor-in-Chief
Olivia is a senior at SJHHS and is super excited to be returning to The Express as Co Editor-in-Chief. She was the News Editor last year and is looking...