Dominating Classes and the Court: Top Student-Athletes
Lettering in multiple sports and achieving a high GPA at the same time can seem impossible, yet many SJHHS Stallions do both. Balancing both school and a sport can be challenging, especially for students who push themselves to the best of their abilities in all they do.
Dalton Bourne has never gotten a B in a high school class, despite the honors and AP classes he has taken. He has also been running cross country and track since his freshman year, and has lettered in both.
"I want to make my parents proud. For grades, college has been a big motivator for me. I have gotten all A's, and the college I'm going to gives this scholarship out to a few kids every year that is a full ride for all four years and I really want to get that so I don't have to pay for college," Bourne said.
While running can be physically exhausting and missing school for meets can be stressful, being a part of a team helps push Bourne to do his best.
"For running, a lot of your drive comes from you don't want to let your team down. Not many people think of running as a team sport but it is, especially for cross country. You need those points to get your entire team to CIF, so if somebody slacks off you can't do it. It's really important. Even if I'm not having a good day I work hard because I don't want to let the other guys down," Bourne said.
Bourne has learned over the years how to best manage his time. He's never had a problem with not getting enough sleep, and he rarely ever stresses over his workload.
"Make sure you figure out what your priorities are. I always like to get the stuff I have to do done before I do what I want to do…once you put your nose to it homework is easy to do, the longest homework has ever taken me is probably three hours," Bourne said.
Gabriella Bellizzi, another very successful student-athlete, is on the varsity volleyball team at SJHHS. The hardest part of a busy high school life for her has been learning how to maintain her mental health through the stresses of academics and volleyball.
"I think being a student athlete along with societal pressures to be popular and the requirements to get into college these days, it's really tough to stay mentally healthy because it's a lot of stress you put on your body and mind," Bellizzi said.
"
Sports for me ever since freshman year have been a really good way to take my mind out of the classroom
— Kyle Copley
While she is ecstatic to be committed to play volleyball at Berkeley, it took a lot of hard work and time to achieve both the academic and athletic merit to get there. According to her, balancing time is key to being successful.
"Don't burn yourself out. Don't do too much of anything, athletics or academics. Definitely balance them because my biggest regret would be burning myself out in both aspects because I did too much of both. It diminishes your passion for the game and academics and you have to re-teach yourself that love," Bellizzi said.
Kyle Copley runs both cross country and track while playing tennis. Despite tennis and track having the same season, he is able to play both, largely due to the support of his coaches. They are very understanding and helpful for him balancing two sports along with a rigorous academic schedule.
"Sports for me ever since freshman year have been a really good way to take my mind out of the classroom. Especially for someone taking the classes I've taken, a lot of them are really stressful and overwhelming at times, but I have really found that sports are a great way to go out and be active with my friends and kind of take my brain away from the stress of the classes I'm taking," Copley said.
Like anyone else, managing three sports, difficult classes, and other extracurriculars can take a toll on Copley.
"The hardest for me personally is that when I get home from practice everyday I'm really tired and it's really hard for me to motivate myself to do my homework. Also, when doing so many sports it's hard to keep your motivation up in all of them. It's really hard to give 100% to multiple things at once, and I try to do that to the best of my abilities," Copley said.
But hard work pays off in the end, and Copley recently committed to his dream school, Notre Dame. He is excited to join the class of 2022.
While balancing school and sports is difficult, it's definitely do-able. It creates opportunities for students that they usually wouldn't have and helps them make friends.
"It's hard. It's a lot of hard work. But I also don't think it's as difficult as people make it out to be. I think the idea itself feels so unattainable that people don't really go for it. Once you start doing it it's not as hard as it looks. You just have to put in the work and time," Bourne said.
Leave a Comment
Your donation will support the student journalists of San Juan Hills High School. Your contribution will allow us to cover our annual website hosting costs.
About the Writer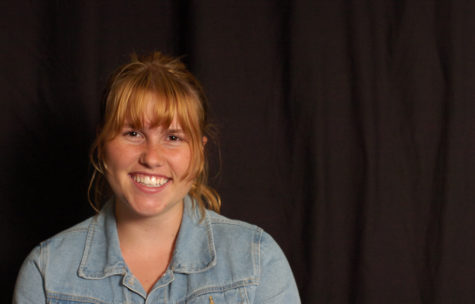 Grace Aitken, Co Editor-in-Chief
Grace Aitken is a senior and excited to start her third year writing for The Express Newspaper as the Co Editor-In-Chief.  After school she likes to horseback...