Tinker's Talented Team Takes Second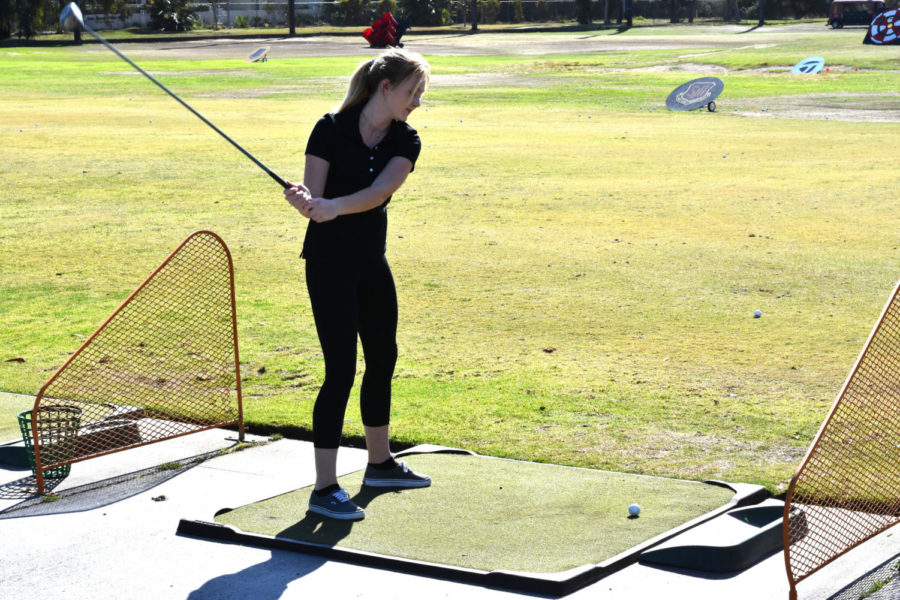 This season, the girls' varsity golf team had an extremely successful season.
They earned second place in the Sea View League with an overall record of 6-2.
Coached by math teacher Jim Tinker, the girls practiced four to five days a week. They play nine holes on the 18-hole courses, which takes a total of about three hours. This season, their  main focus was learning to play consistently.
"Consistency is so important, and that was probably their biggest struggle," said Tinker.
Their competitors were quite challenging.
"We had to do all we could to do our best for every hole," said senior Emma Mettler.
The team plans to advance next year and to take first place in their league. Sophomore Allison Berger hopes to play the top position on the team and win CIF.
The girls' golf program will be graduating two seniors this year: Asta Olafsdottir and Mettler.
"The fact that we were just really competitive against everyone was great," said Tinker.
For Olafsdottir, she will miss the the team in general most.
"We had a lot of fun both during practices and matches and spent a lot of time together because golf is a very time-consuming sport," she said.
The season was not all serious for the girls. They joked around, even with Mr. Tinker, who was known to fool around in photographs. In one, he laid in front of the girls "like a playboy."
"Tinker's pretty funny. He makes jokes and stuff," said Mettler.
Tinker will be retiring from his teaching job next year due to the bonuses he'll receive through the Golden Handshake deal that was created in the new district contract. Despite that, he still hopes to be the golf coach next season.
About the Writer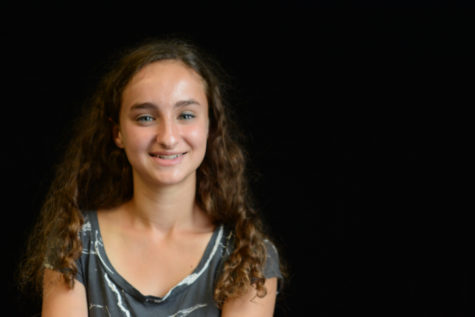 Kate Finman, News Editor
Kate Finman is a senior here at SJHHS and is so excited to be writing for her first year at The Express as the News Editor! In the past, she was an intern...