Boys Basketball Succeeding in League
Varsity boys basketball is shaping up to have a great season.
Hang on for a minute...we're trying to find some more stories you might like.
The SJHHS varsity basketball team is currently tied for second place in league with Mission with playoffs still in sight
Overall this season, including pre-season and league, they are 11-13. In just league alone, they are 4-2.
Varsity player Ben Edwards said, "We are gonna make CIF this year, and it's gonna be really great."
Team captains Joe Kitaen, Jack Whittaker, and Alex Ruiz have all been performing well this season, which has led the team to its overall success
"The team is looking pretty good. Our seniors are really good, and we've come a long way since the beginning of the season. We work really well together and I think our team chemistry is really good," said Edwards.
Although the team is full of raw talent, that doesn't mean that the players didn't have to work hard to achieve what they have so far this year. Jason Efstathiou, or better known as Coach E. has been known to work his players quite intensely.
"Sometimes it seems like he may be going  too hard on us, but we all know that he wants success for us and our team. So in the end, it all pays off," said Alex Ruiz.
"
We've come a long way since the beginning of the season. We work really well together and I think our team chemistry is really good"
— Ben Edwards
All that work did end up "paying off" for Ruiz when he drove to the net and shot during the last few seconds of a home game against Mission. It was a perfect buzzer beater to win the game proving that hard work yields results.
During the pre-season SJHHS may have suffered a few loses trying to build team chemistry, but like Edwards said, the team has made several improvements and it shows. Every team has their ups and downs, and right now it seems that they are on a steep, upward climb to the top.
With the momentum of the last few wins at home, and the chance to make CIF; it looks like the varsity basketball team is on track to have an excellent rest of the season.

About the Writer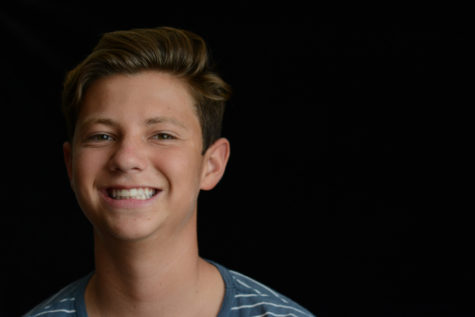 Logan Chavez, Video Editor
Logan Chavez is a junior at SJHHS, and this is his first year on the newspaper team. Logan loves to surf and spearfish; when he's not at the beach, he spends the rest of his time working at In-n-Out Burger. Logan played volleyball and tennis his first two years and decided to try out for the surf team to improve his surfing skills this last year. He plans to attend a year of college then leave to serve a two year mission for his church. Upon returning, he wishes to finish school and become a dentist. Logan is excited to learn more about writing and to grow as a journalist.