Kickin' It With Boys Soccer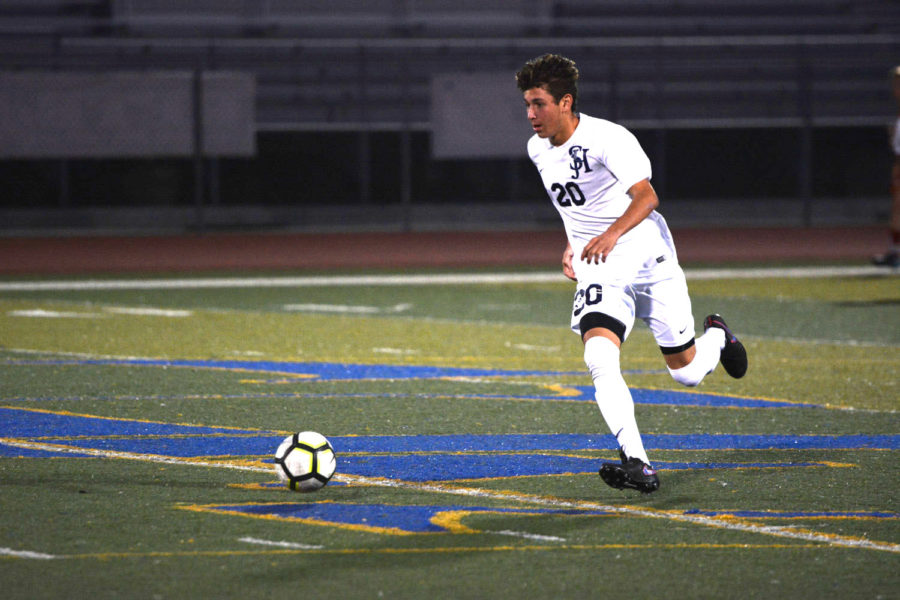 Boys Varsity Soccer is a close knit team that works together on an off the field.
The team consists of 26 boys and five coaches. Each coach supports the team by attending every game. The team practices  every week day after school unless there is a game.
The year was off to a decent start in pre-season with a 6-8 record. The boys bonded through their many games. "We have a great dynamic on the team and we all have a great time hanging out with one another" said Jack Monach, a senior and captain on the team.
All four classes at SJHHS are represented on the team. "All of the underclassmen look up to the seniors for guidance on and off the soccer field," said Monach.
Over winter break, the team attended a tournament in San Diego for three days. As an initiation to varsity, the returning players shaved the hair of the new varsity members. The boys were very enthusiastic about this tradition.
The players also take part in bonding by having pasta nights the night before game day. At pasta nights, the boys eat pasta and hang out together.
Starting the regular season with a 0-2 record and a tough loss against Mission Viejo High School, did not bring down the spirits of the players. With six games left, Monach said, "We're hoping for a top 3 finish in league this season."
About the Writer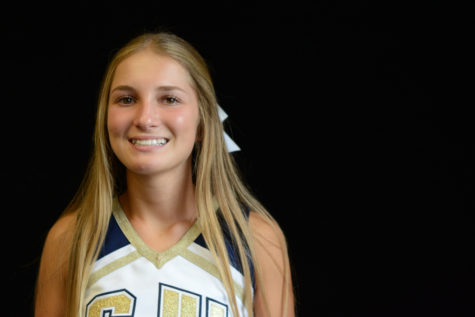 Tatum Federman, Captions & Social Media Editor
Tatum Federman is a senior at San Juan Hills. This is her first year on The Express staff, and she is the Captions and Social Media Editor. She is the...