Girls' Tennis Rallies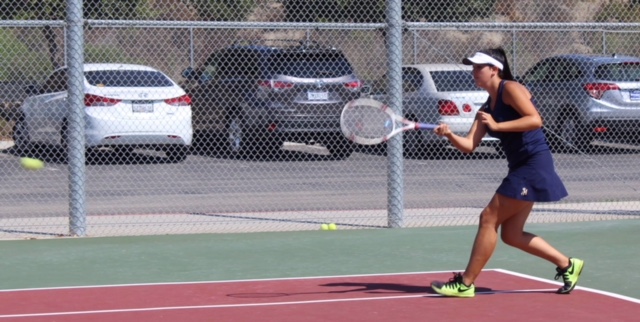 The girls' tennis varsity team at SJHHS took fourth in their league this season. They played in the Coast View League, which is the most advanced league in the area. Their overall record was 8-8.
For junior Faith Lee, the highlight of her season was varsity's 18-0 win against Costa Mesa High School. "We celebrated at Casa Ranchero after," she said.
The practice workload has almost doubled for the players since last year. The Stallions rallied and played matches for at least two hours every day afterschool, much different than the sole sixth period play last year.
"I think the increased practices made a difference because we were able to improve and fine-tune the weaker aspects of our game and apply it while playing a match" said Kelley Green, senior varsity captain.
"
I will miss all my teammates. Reese and Kelley brought our team together, and I am so grateful for all these fun and amazing memories"
— Hannah Ridout
The biggest games of the season for the girls' tennis varsity team were against Aliso Niguel High School. SJHHS won the first match 9-9 (81-78) against the Wolverines at home but lost the second match at ANHS 6 – 12. They played a third match on a Saturday with a final score of 6-12, which made their record against ANHS 1-2.
Line one singles player Milana Molnar (10) made it to the championship of league finals and took third place. She was an al alternate for CIFs and was the only player to do so on the team.
"I was a little disappointed because I couldn't make it to CIF, but I also know that I have two more chances and I'll make it next year," said Molnar.
The girls' tennis team graduated seven senior players: Green, Reese Thomas (co-captain), Amy Carey, Hannah Ridout, Kate Finman, Sofia Hathaway, and Hanna Borsack.
Borsack "really loved how extravagant the senior night was and how much effort all the juniors and sophomores put into it."
Ridout said, "I will miss all my teammates. Reese and Kelley brought our team together, and I am so grateful for all these fun and amazing memories."
It is unclear whether the team will remain in the Coast View League or will transfer to the Sea View League next year. In previous years, the SJHHS tennis program has earned first place in the Sea View league.
"I am looking forward to new competition next year!" said line three doubles player Taytum Tercenio (11).
Kamron Khalili, the assistant coach of the girls' team, is excited to see what next season will bring for the Stallions. "Each tennis season brings together different girls with varying backgrounds; and, by the end of the season, a team is built and each person grows in their tennis and in life," said Khalili.
About the Writer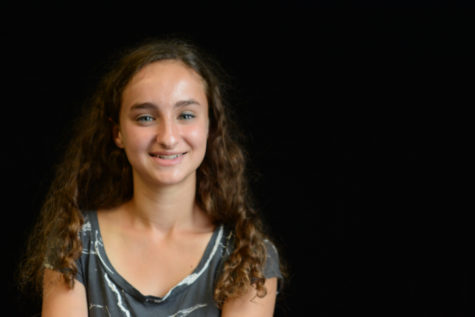 Kate Finman, News Editor
Kate Finman is a senior here at SJHHS and is so excited to be writing for her first year at The Express as the News Editor! In the past, she was an intern...