Weight Training Program Prepares Athletes For The Season
Hang on for a minute...we're trying to find some more stories you might like.
With the new changes in the athletic program, Alpha Athletics, is creating workouts tailored for each athlete's needs.
Alpha Athletics is revolutionizing the idea of fitness by creating a different workout for each individual athlete.
Previous years at SJHHS offered standard weight training and lifting classes run by staff. Now the school has brought in new professional athletic trainers to work with athletes from every sport.
Dylan Goffinet, a veteran football player at SJHHS, said that the old "workouts were more intense."
Although the workouts were intense, that does not mean that they are beneficial to everyone. When it comes to sports or strength, everyone is at a different level. So with this new change in the athletic department, every athlete can be challenged no matter how strong they are.
"
the workouts are chill and are also smoothly run, the new system really pushes your physical limits."
— Cash Michalis
They have brought in iPads to generate the perfect workout for all students. According to Cash Michalis, a junior who plays water polo, "the workouts are chill and are also smoothly run, the new system really pushes your physical limits."  
One of the main fitness instructors at Alpha Athletics, Jason Arnold, said, "assign them to a program that fits their needs, instead of one size fits all."
Jason Arnold is finding the workout that meets the needs for each athletes' deficiencies and efficiencies. With this new technology, it can help someone balance the perfect workout routine or work more on the needed body part.
Another interesting thing that Jason Arnold brought up was to "get an athlete to move better."
It does not matter if you play golf, water polo, or even baseball; all that is important is to make the way you move or play more efficient. When you can get an athlete to become more physically efficient than they will automatically perform with more skill.
All of these new changes are for the best and from the sound of things, this could be the year all of our sports excel due to Alpha Athletics amazing training process.

About the Writer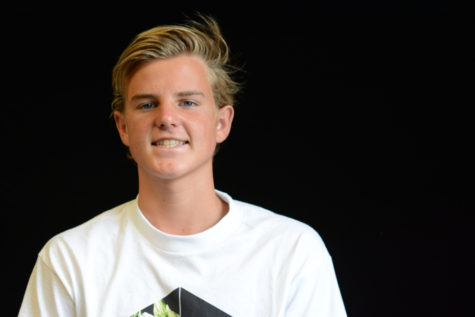 Jackson Hirchag, Staff Writer
Jackson is excited to join the newspaper. It's his first year, and he can't wait to see what's in store. He loves to write about sports because he plays...