Underclassmen Grasp Leadership Roles on Surf Team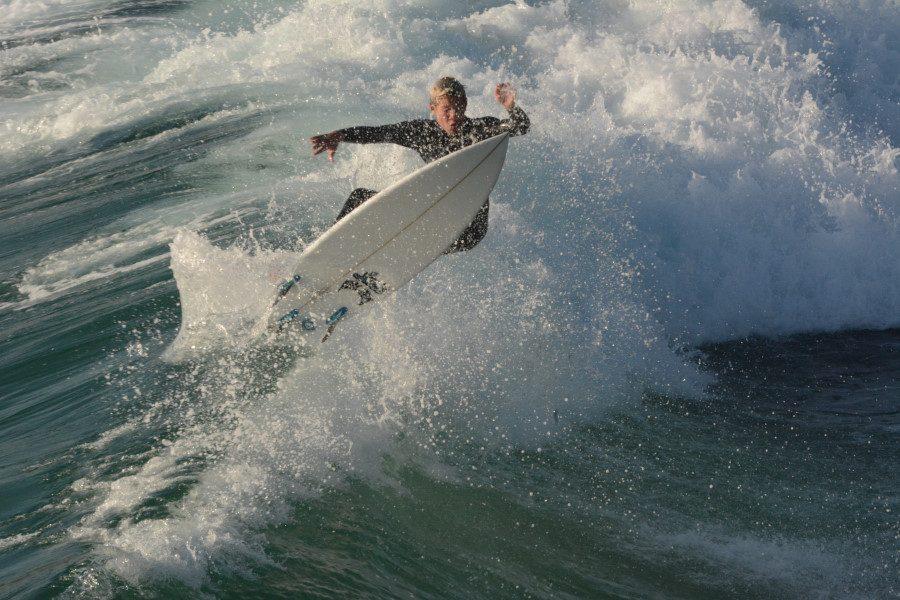 SJHHS's four-time state champion surf team looks to steal another victory this year, however, this season will be a bit different.
Last year, many of the team's top surfers were seniors and graduated, leaving behind five empty varsity spots to fill. Filling two of these spots are underclassmen Jack May and Jack Collins.
The newest member of boys longboard, Jack May, has only been competing for a year, but has still found is way to the varsity level.
"I enjoy competing, because it's a bit more of a struggle and shows how far you can push yourself," said Jack.
May loves to surf in new locations, including his favorite spot, Rincon. However, he can be found at Doheny during most of his free time. Jack is confident in the team and thinks that boys longboard will take the title in league.
In May's opinion, Aliso Niguel is SJHHS biggest competition in league and hopes to take another first place in our next competition against them.
Another young SJHHS surfer, Jack Collins, is a sophomore on his second year competing at the varsity level and is looking to help bring boys short board to a victory.
"I heard there was a lot of really good kids, but I did not expect to be varsity," said Collins. "My first year [on] varsity I got a win in my heat so I was even more stoked on that."
Although though he competed on varsity as a freshman, this year will be different for Collins, especially without the older more experienced competition short boarders.
However, Jack is no stranger to the competitive atmosphere and has been surfing in competitions since he was 11 years old. With two first places already this season, Jack is ambitious to see what he can do in league this year and plans to continue competing throughout high school.
This year's SJHHS surf team is looking at a different path to victory than in the past, and, with a new group of young surfers, the hopes of taking league did not leave with the class of 16'.
About the Writer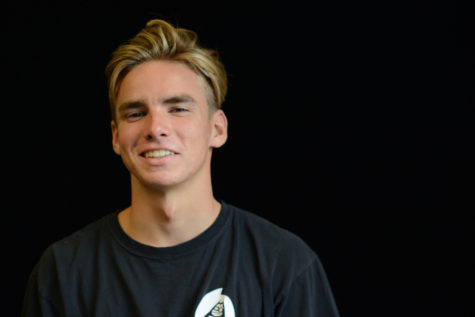 Ethan Clarke, Staff Writer
Ethan Clarke is a senior at SJHHS and this is his second year on the newspaper team. Ethan loves to surf and skateboard in his free time as well as listen...