Boys Basketball Fights For Survival
Hang on for a minute...we're trying to find some more stories you might like.
The Boys Basketball team opened up their season on November 30th with a new head coach and a new future.
Last Friday, the stallions suffered their first home loss despite a strong second half appearance against Beckman. Unfortunately, the team was outmatched 46-18 in the first half, which ended up in an 85-54 loss.
Nevertheless, the players on the team have been trying their very best to be prepared for the upcoming season. There has been a lot of rigorous practices that have helped the boys focus on the game and stay alert. Coach E. has also given them extra practice by telling players to carry a basketball with them every day and making anyone who gets the ball knocked out of their hands do some push ups immediately.
"The biggest thing I want to change is the attitudes," stated Coach E,  " and I'm bringing a lot of toughness and attitude."
Coach E's coaching style includes teaching and strengthening the team's chemistry and how to play team oriented basketball.
With the team training hard for this season, there is a lot of anticipation to see what the boys have learned.
"This season I expect us to do well against most of the teams and compete in every game," said Wendell Simpson (11).
The basketball team has definitely been doing well so far. Their past game against Lutheran was a win with an outstanding  86-69 final score. This has definitely put high expectations on their future performances.
Players like Cory Barker (11) and Spencer Vann (12) have been working hard to do well in all of their games. They are showing that they work well together and are becoming more united as a whole.

About the Writer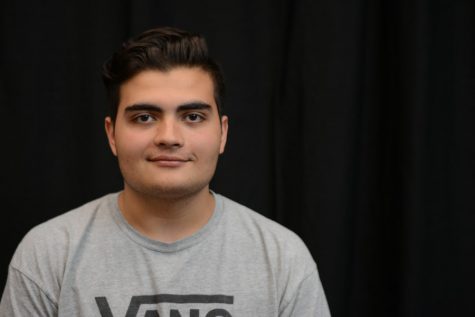 Rafael Alcala, Staff Writer
Rafael has lived in San Juan Capistrano all his life and is a returning member to our newspaper staff. As a Staff writer again this year, Rafa has worked...