Boys Golf Finishes with Strong Hopes for Next Year Thanks to JV
In the season of 2010-2011, the boys Varsity Golf team won CIF for the first time setting the standard for the program in the years to come. However, the two best players of that season's team, Eric and Owen, graduated after the historic victory and left the team. After two seasons of losing hope that they can win CIF again, the Varsity Boys Golf team has finally made a stunning turnaround with a 6-1 record so far.
Drew Lichty, one of the top players of the Varsity team, is optimistic about this season. "I think this year we will be really strong. I believe we'll go to CIF" said Lichty.
Lichty thinks that this season will be better than last because the team has six Seniors and two Juniors, "I think we're just going to win everything" said Lichty. He also admitted that his game has not been in its prime lately but he believes he will step it up and start shooting much better scores soon.
This season has also gained two new editions to the team as Assistant Coach Stagna and Boomer have integrated themselves into the team and brought a new set of skills to the team. Lichty said that he likes the coaching and that Coach Stagna has brought a lot to the team.
The Junior Varsity team has also done very well this season holding an 11-2 record for "A" matches, completing the season completely undefeated in league matches. They also came in third place in a recent tournament at Lake Elsinor out of 26 other JV teams. This season has been very different from the past as this year's JV team has taken on a total of thirteen players which has allowed the team to split into an "A" and "B" team. The "B" currently holds a 3-1 record.
Because the Varsity team is mostly made up of Seniors, the JV team has expanded to train a larger diversity of players that will eventually fill the gaps in the Varsity team next year.
About the Writer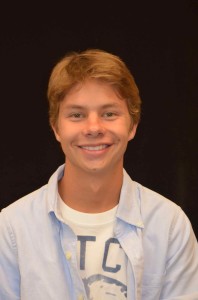 Shane Battis, Staff Writer
I am currently a Senior at San Juan Hills High School. In addition to working as a reporter for the school newspaper, I am also a member of the Golf Team,...