California Voters Prepare for Election Day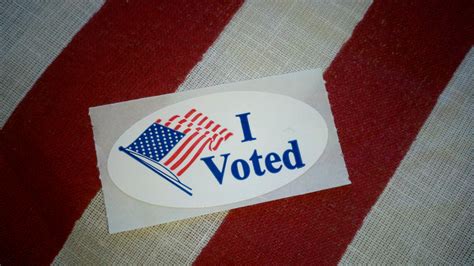 With election day tomorrow, America is preparing for one of the most important elections in modern US history. From the presidential level all the way down to the local level, voters are going to decide the future of America for a long time to come.
The presidential election campaign has been divisive to say the least. The run-up to the election has been characterized by a hyper-focus on Covid policy and social injustice, both highly contentious topics in our country.
While Biden will undoubtedly win California, across the nation the election will be more contentious. If the polls are to be trusted then Biden should become our 46th president; however, if the 2016 election has taught us anything, it's that anything can happen on election day.
Although the presidential election dominates headlines, it's not the only thing on the ballot. Equally as important as the presidency are the local and state elections, as wells as the propositions.
From expanding the suffrage to eliminating the cash-bail system, this year's propositions will impact California's future for years to come.
Both Proposition 17 and Proposition 20 would expand the amount of eligible voters in the state. Parolees would be given the right to vote under Proposition 17, and under Proposition 20 17 years olds who would be 18 in the general election would be allowed to vote in the primary and special elections preceding the general election.
Proposition 25 would eliminate the controversial cash-bail system. Opponents of the proposition believe that the money lost from eliminating the system would hurt public schools and other institutions who are at least partially funded by the money, while supporters argue that the cash-bail system disproportionately hurts low-income communities.
"
Regardless of which candidates or propositions you support, it is important to go out and vote on election day tomorrow"
Under Proposition 22 rideshare and delivery drivers would be reclassified as "contract workers" meaning healthcare subsidies and accident insurance could be denied to them. Supporters of the proposition include Uber, Lyft, DoorDash, and Instacart as well as a few chamber of commerce organizations. Opponents include prominent Democrats like Joe Biden, Kamala Harris, and Bernie Sanders.
Local elections occurring tomorrow include elections for the school board and United States Congress.
For School Board, Pamela Braunstein is running against Jim Reardon, an incumbent who has been on the board since 2012. While Reardon is the favorite due to his incumbency status, Braunstein has received endorsements from CUSD Against Racism and the Capistrano Unified Education Association.
In the 49th congressional district, we have Democrat Mike Levin facing off against Republican Brian Maryott. Back in 2018, Levin flipped the 49th district from Republican to Democrat for the first time since 2000. Maryott meanwhile is most well known for being the former mayor of San Juan Capistrano.
Regardless of which candidates or propositions you support, it is important to go out and vote on election day tomorrow.