Want to Write for The Express?
Our editorial board is accepting letters for publication from the general public.
Want to write for The Express? We are now accepting letters from students, teachers, and parents.
There are two ways to become a contributing writer for The Express.
You may submit a comment with a written response to an article on The Express. Student editors review all comments underneath an article prior to publication. Commenting on a story is also consenting to publication online and in print.
Separate letters about any news with the potential to impact our community are welcome as well. 
While we encourage all letters on the subject of news, opinion, or politics, The Express reserves the right to refuse material based on length, relevance, or clarity. Unprotected speech such as libel, obscenity, material disruption of the educational process at San Juan Hills High School, violation of copyright laws is also disallowed. Unsubstantiated claims or personal attacks against other students or groups will, likewise not be published.
Sending in a letter is an easy, seamless process. 
First, find an idea to write about. 
While there are a variety of subjects we accept, the topic you choose should be important to you, as well as having some relevance and impact on our community. 
Hypothetical Example: Gavin Newsom recently enacted a mandate for the COVID-19 vaccine for K-12 students in school. You, as a student or parent, believe that this was a necessary/unnecessary decision and send a letter to The Express voicing your perspective on the matter.
You can also respond or comment beneath an online article from The Express by either agreeing and expanding upon the opinion expressed in the article, or by disagreeing in an accurate, well-reasoned rebuttal to the angle taken. It is important to remember that anything submitted in the comment section is subject to review by the editorial board prior to publication and may be considered for print.
Contact The Express Editorial Board. 
The easiest and most common way of contacting us is to send us an email at [email protected]. 
Hypothetical Example:
Dear Express Editorial Board,
Hello, my name is Ed Itorial and I've recently joined a club on campus called "SJHHS Climate Change". I've written an article explaining what the club is all about and was hoping you'd consider publishing it.
Sincerely, 
Ed Itorial
Alternatively, you can submit a letter directly to one of our staff members before it is reviewed for publication.
Writing the letter
When writing the letter, remember to address what you're arguing effectively and thoroughly. Include counterarguments, cite your sources, and format your article into short paragraphs. A good length is between two hundred and three hundred words. Any letter submitted may be briefly edited to adjust length and clarity.
After completing these three simple steps, you have the opportunity to become a contributing writer for The Express, whilst voicing your opinion to our school and the community. 
Be sure to submit your letters to [email protected]. We look forward to reading them.
Thank you, from The Express newspaper staff!
Leave a Comment
Your donation will support the student journalists of San Juan Hills High School. Your contribution will allow us to cover our annual website hosting costs.
About the Writer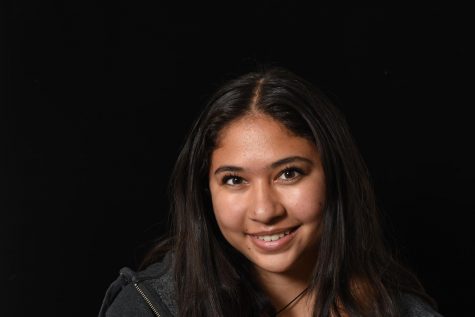 Jocelyn Serlin, Staff Writer
This is Jocelyn Serlin's senior year of high school and her first year writing for The Express. She is happy to be a part of the newspaper staff as the...