6 Ways to Prepare for the AP Test
Hang on for a minute...we're trying to find some more stories you might like.
It's almost that time of year. The terrible two weeks of stress, cramming, and praying minutes before you write your name down in pencil on those dreaded AP tests. There are ways to avoid all that last minute stress, however, and there are solutions to evade the cramming at the last second.
Sign up for the AP test 
This is an obvious first step, but it is all the more essential to starting your journey to the AP test. Once you sign up, it really sets in you're taking the test and can lead to more urgency in studying and a higher likelihood of success with that newfound spirit.
Create a plan of attack (Schedule)
Organization is absolutely necessary to successful AP studying habits, that includes an organized schedule. There is a security in having a game plan that reduces stress and anxiety, making studying a significantly more ideal situation. Plus, if you schedule studying early enough before the test day, you have more time to focus on specific portions of the study material. It's going to make it way easier to retain information and keep a calmer composition than if you waited until the last minute to cram.
Hire a tutor
Now, for some reason, there's this stigma about getting help from a tutor, but they are so valuale to your AP score. It is helpful to have another person assist you in studying and learning the required materials. It's nice getting an outside perspective on what to do and it helps guide you along the process, especially with the help of an experienced tutor who knows exactly what to do.
Take practice tests
This can get boring, but the time taken to experience and learn from test of similar material is beyond helpful to getting a good score. It's literally the closest thing you can do to taking the actual test. In addition, it helps you discover what sections of the cirriculum you don't fully understand and can help isolate your mistakes.
Be aware of how you study effectively
You can google a million different ways people effectively study, but if it isn't comfortable for you and how you absorb the material, it isn't going to help you. This does take trial and error, but it is essential to your score that you know exatcly the most effective ways you successfully learn.
Don't freak out
A lot of people will psyche themselves out before they've even taken the test. All the studying in the world could go down the drain unless you keep your composure and keep a level, calm head during the testing. Don't panic, stay calm, and you're way more likely to come out of the AP test more satisfied.
The AP Tests can be a breeze if you follow these 6 steps and just keep your cool. I have no doubt all of you will exceed your own expectations and, with a little help from these tips, you'll walk away confident you passed your exams.

About the Writer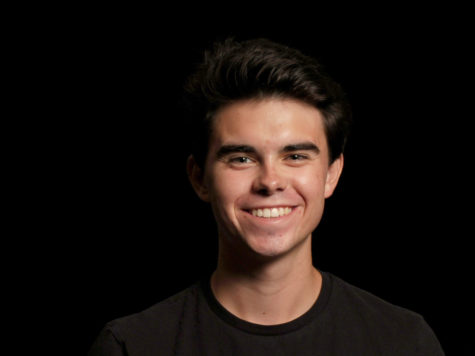 Connor Rose, Staff Writer
Connor Rose is a senior at San Juan Hills and this is his first year in newspaper.  He's beyond excited to be a part of the Express team and is so grateful...