School Holiday Decorations Cause Controversy
With the holiday season in full swing, many students and faculty are looking forward to celebrating their holidays before and during the winter break and spending quality time with their families and friends. However in recent years, much controversy has sprung over the expression of these holidays while school is still in session.
Many faculty members in Southern California feel as though the season of joy is somewhat limited, due to the different religions that seem to prevent certain holidays with religious backgrounds from being celebrated.
Schools are hesitant to promote activities or decorations that revolve around religious holidays such as Christmas and Hanukkah for fear of offending those who do not believe in certain traditions, or cultures that surround the holidays, and they prefer that teachers and staff stray away.
Southern California culture in the later months of the year tends to revolve around Christmas traditions that brings so many people happiness, so naturally it is hard for many to accept .
One Southern California teacher, who wishes to remain anonymous, says, "I use my classroom as a vehicle to share the many years of joy the holiday season has given me.  However, it has recently become a pressing issue that I might be offending those who do not share the same traditions as I do. It's as if our culture has to disintegrate so as to not offend someone else."
However, school programs still find ways to celebrate the holidays without actually celebrating them.  SJHHS, for instance, usually holds a holiday show through the drama department (not this year however), and ASB promotes a holiday spirit week before the break. Both events are able to occur, due to the fact they are not practicing religion, but utilizing the holidays for secular or cultural purposes.
The Anti-Defamation League, the nation's top civil rights/ human relations agency,  on their website says that it is okay "as long as they are presented objectively as part of a secular program of education.  A permissible purpose for such a program may be advancing students' knowledge of society's cultural and religious heritage."
Still, many teachers are disappointed that schools still discourage the expression of holidays in classrooms, even if they don't focus on the religious backgrounds of holidays.
Another Southern California teacher, who also wishes to remain anonymous says,  "Us teachers have been able to celebrate holidays as young students, and even in previous years of us teaching, and today's generation will not be able to have those joyful experiences."
About the Writer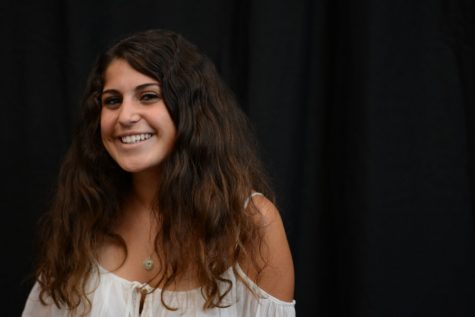 Mia N. Jones, Sports Editor
This is Mia's second year on The Express, and she is beyond excited to be a part of such a fun program her senior year! Mia plays on the Varsity lacrosse...