Welcome Mr. President
Everyone on campus knows who Stanley the Stallion is but do they know of the latest addition to SJHHS, President Theodore Roosevelt?
Ol' Teddy made his official debut appearance at the Homecoming game, leaving some students thinking he was some random safari explorer. However, Teddy has given our school a historical figure. His presidential importance may encourage students to strive towards excellence, and we should look at our new mascot as a tribute to the 26th U.S president himself.
Over the years, high school and college mascots have differed but they all share one trait: spirit. It's their eternal purpose to inspire students and to invoke the highest levels of energy from the crowd. Now thanks to Teddy, we've become official modern-day Rough Riders, meaning it's time to relive the past and ride for both the brand and victory!
His fellow Rough Riders won The Battle of San Juan Hill, the same way that our own Rough Riders fight against other schools. Our riders range from our athletes and scholars to the everyday Stallion.
He comes off as a kind of sidekick for Stanley. The two seem almost a match made in Heaven. The Robin to our Batman, Watson to our Sherlock, and Tonto to our Lone Ranger.
The only other candidate for a second mascot would be another stallion, but one is enough. Plus, with Roosevelt's cowboy status, there is truly no other option. Stanley will forever be our favorite mascot. He'll always hold a special place in both our hearts and memories when we leave SJHHS. No matter how many may pass, there will be a time when we all look back at high school and think of old Stanley and Teddy.
A high school just isn't a high school without some wacko cartwheeling on the football field or galloping across campus.
We are Stallions. We are Rough Riders. We are one. And we all matter.
About the Writer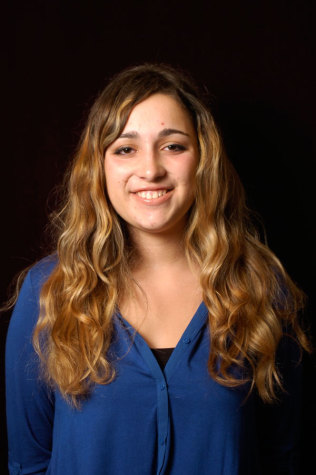 Brandi Ortiz, Fiction Editor
Brandi Ortiz has always been an intense reader, allowing the worlds of fact and fiction to envelope her heart and mind. She very much enjoys reading, writing,...