ASB Elections Run Smoothly in Chaotic Year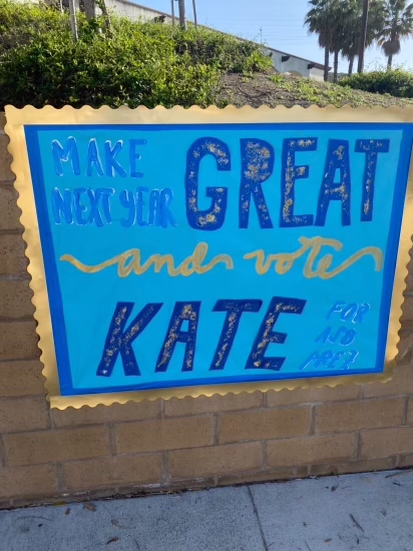 In preparation for the next school year, ASB held elections for ASB officer positions for the 2021-2022 school year utilizing virtual campaigns. 
"Students have turned to campaigning more via social media, but that is just the norm these days and has been the past few years. Posters were still created and put up but the majority of campaigning seems to take place on social media which makes sense in this day and age," said Activities Director, Brooke Valderrama. 
After voting took place, Kate Jarvis and Mason Okumura were announced as ASB President and Vice President. Jane Sanders and Marlena Meltzer were announced as Senior Class President and Vice President. Lillie Ransom and Alex Torres were elected Junior Class President and Vice President, and Carson De Filippo and Jack Markel were announced as Sophomore Class President and Vice President.  
"I was expecting less voters this year, but 48% of our student body (grades 9-11) voted in the 2021-2022 election which is right on par with last year's, 2020-2021 election, which was exactly 50%," said Valderrama. "While voter turnout this year was relatively similar, pre-pandemic turnout was approximately 60%.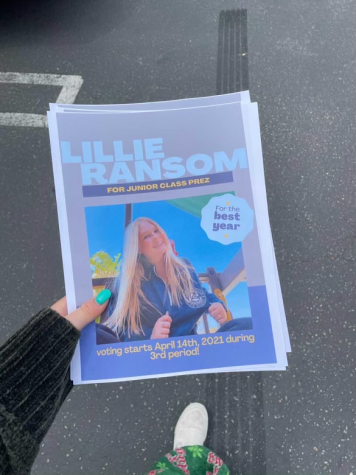 "This year's campaign was definitely a challenge. The presence of social media, now more than ever, made it super simple to reconnect with friends and classmates that I hadn't spoken to for a while, but it was definitely difficult to introduce myself to students that I don't personally know, especially the freshman class. I really wanted to make a good impression with my speech, since it would be promoted through ASB and be able to be seen by all students, even those without social media. Campaigning was absolutely a big effort, but it was worth it," said ASB President-elect Kate Jarvis. 
Unlike many activities this year, the ASB elections were held in relatively the same format, as Star Student was used for voting, and social media campaigns were still run by several students. While candidates did not get to interact with voters at school, they did outreach through social media and filmed videos students watched before the elections. 
"I think that the virtual campaign forced me to reach out to people in my class that I have never met before, which was an amazing experience in itself. With the restraints of the pandemic, everyone had to alter their campaigns to get the most interaction via Instagram and Snapchat. I feel like this made campaigning more personal, and I feel as though I was able to connect with my class in a really interesting way," said Junior Class President-elect, Lillie Ransom. 
"As the newly elected ASB president, I'm really excited to make an impact on San Juan Hills next year. When I met the ASB president my freshman year, I knew I wanted to be just like her and hoped that one day I would hold her position too. I am so happy that I've made this hope a reality and I cannot wait to make the year memorable," said Jarvis.