CUSD Adopts New Graduation Requirements
Policy gradually returns requirements to pre-Covid levels.
At the February 17 board meeting, CUSD adopted new guidelines that will gradually return graduation requirements to what they looked like before Covid-19.
"All current high school students will need 210 units to graduate, meaning they won't have to make up what was waived and the incoming freshman class for next year and onward will need 220 credits to graduate," said Principal, Manoj Mahindrakar of the move.
The previous requirement for Health had been waived for the classes of 2021 and 2024 because of the pandemic's effect on the senior and freshman classes.
But for the remaining classes, the 5 credits will still be necessary to graduate, according to the changes. While the State of California's  minimum requirements do not include the Health credits, they are still necessary for CUSD.
Another big change is in elective requirements. Because of COVID, the graduation credits of electives for the class of 2021 were reduced from 65 to 50. That stays the same.
However, requirements for the classes of 2022 and 2023 will change. 55 elective credits will be needed, instead of the original 65.
The class of 2024 will need to earn 60 elective credits. After these graduation years, the previous 65 credits will be mandatory for all future students.
In total, the number of credits required from the class of 2021 was reduced from 220 to 200, and from 220 to 210 credits for the classes of 2022, 2023, and 2024.
About the Writer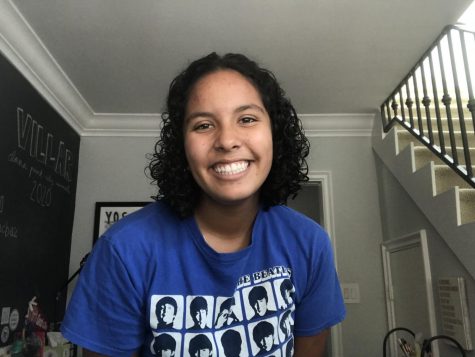 Ella Villar, Co-Editor-In-Chief
Ella Villar is a currently a senior and has been a member of The Express for three years now. As one of the Co-Editors-in-Chief, she intends to recognize...