MUN Wins Big in Online Conference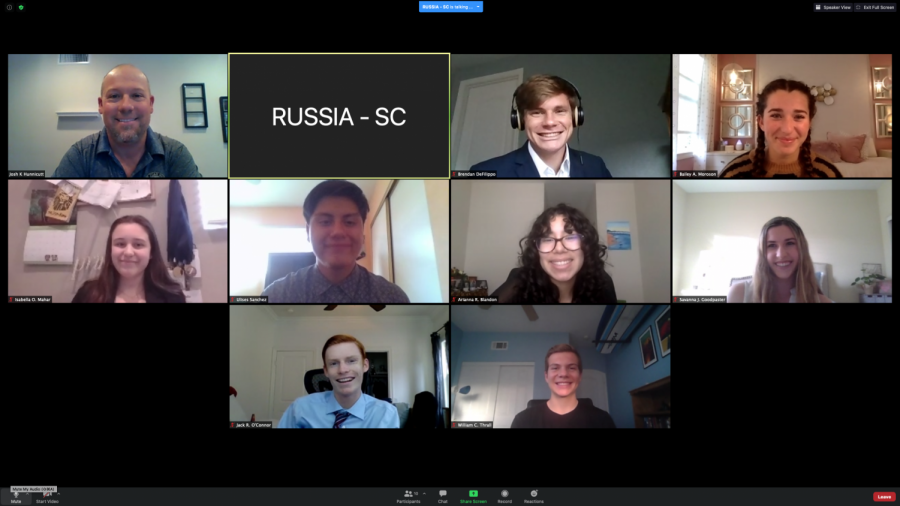 Over the weekend on Saturday, the Model United Nations class at SJHHS had an outstanding victory. It was a very exciting win for MUN as they represented our school tremendously. 15 students from our school participated and eight students won awards. 
Those that won awards were Jack O'Connor, Isabella Mahar, Bailey Moronson, Brendan DeFilippo, Savanna Goodpaster, Ariana Blandon, William Thrall, and Ulises Sanchez. 
While the competition did take place virtually, it was still a great experience for the scholars that participated. "It was a great experience and I really didn't expect the win. Everyone was also really nice and collaborative rather than just purely competitive," said Mahar (Senior). Normally, in an environment like that of most MUN competitions, competitors would attempt to push ahead, but not in this case, as everyone collaborated very well in order to win. 
Specifically, the awards that contestants can receive are delegate awards, research awards, commendation category awards, and outstanding category awards. Multiple students that participated won commendation category awards such as Savanna Goodpaster, Ariana Blandon, William Thrall, Ulises Sanchez, and Jack O'Connor. Brendan DeFilippo went on to win Outstanding Category, Isabella Mahar won a research award, and Bailey Moronson won best delegate. 
The research award is an award given to a contestant that receives the best grade on their essay, delegate awards are an award given for being the most prepared and knowledgeable delegate, the commendation award recognizes contestants for great work and skill in debate, and the outstanding category award recognizes contestants for an excellent category choice. Commendation, outstanding, and delegate awards are the respective 1st, 2nd, and 3rd place trophies for MUN. 
"
We all appreciate the work the people did to make the virtual competition such a great experience"
— Isabella Mahar
Every delegate chooses a country and topic to represent. "I wrote my winning position paper on women's increasing political participation and represented the United Arab Emirates," said Mahar. 
In addition, every delegate is very prepared coming into the competition and ready to participate. "The competition was organized and I really felt like I knew what I was doing," said Mahar. 
Most of the representatives from our school realized and felt that the competition was very organized especially for being on Zoom. To add, most of the contestants truly valued the work that was put in to make the online MUN competition a success and an unforgettable experience.
The excitement was also in the air for many of the contestants that won an award and even those who didn't. "This is my second year in MUN and after winning this award it will be my fourth award, so I'm really excited about that, " said O'Connor (senior)
Congratulations to MUN on a stellar performance and victory. To my fellow stallions, you should congratulate your peers who participated and exemplified their school spirit.
About the Writer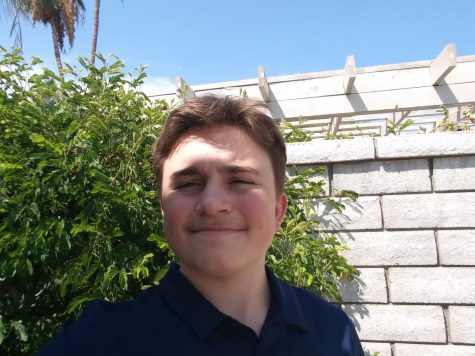 Evan Jones, Staff Writer
Evan is a junior at San Juan Hills High School. This will be his first year on The Express. He is looking forward to keeping students informed and hopes...