AP Testing Isn't Cancelled, But Possibly Postponed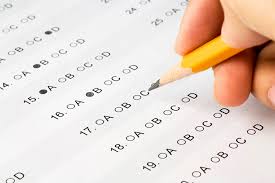 Eva Smedeby, Art and Entertainment Editor
March 17, 2020
The College Board declared that the AP testing days will remain as scheduled for schools open on May 4–8 and 11–15, however the dates will be flexible according to the current situation of each school. They are also looking into different AP options to allow for students to test at home, and are releasing additional information on March 20.
AP testing, probably the most dreaded weeks of the year. Students spend months beforehand prepping for them, although due to COVID-19, those weeks are cut short, as schools are closing their doors for the time being. 
If students take their AP tests as scheduled, they may not be given enough time to go over all the units as a class, including those topics that have yet to be taught. However, if they're postponed, exams could potentially go into summer.
All of the unknown factors, and the stressful nature of the tests leaves everyone with a serious worry about what is going on with AP testing. 
But because the preparation beforehand is so intense, not to mention the college system remaining very flawed, failing it can feel like the end of the world, which is why the question of postponement, and possible cancellation, is so important to many students. 
"
If a school is already closed or needs to close in March or April, AP makeup testing dates will be available"
— the College Board
As of right now, to many students' dismay, AP testing is not cancelled, so receiving an automatic "5" due to global disaster isn't exactly an option.
Late testing is set for the third week of May, and is offered to schools who need to make up for the instructional time lost. With that being said, most students can be expecting to take their AP exams further into May than originally planned.
However, if schools feel they were able to go over the majority of the lessons within the period before the original date, the College Board recommends testing on the initial exam dates. 
A solution for at home testing is also in the works, if that becomes necessary closer to exam dates. Upon request, exams could potentially reach into the fourth week of May, and possibly into June if schools are closed for an extended amount of time. 
"Schools closed for extended periods of time that need even later options (i.e., June retest dates) can contact AP Services for Educators beginning in April to make such arrangements," said the College Board.
Overall, AP testing is still set to take place, although most likely just at a later time and maybe in a different format. Even if the situation regarding COVID-19 worsens, the College Board probably has a plan in place. 
Additional information will be released March 20th by the College Board.