NHS Accepts Fewer Members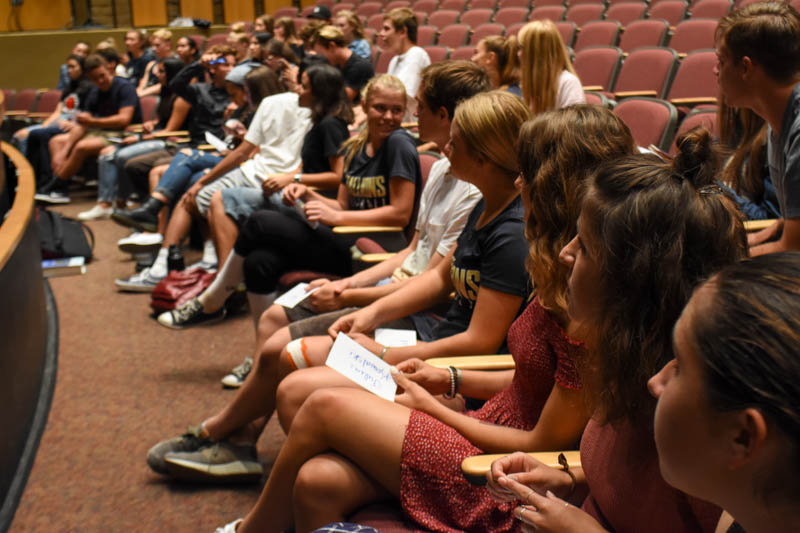 NHS applications this year reached a record high, but it seemed to many that the acceptance rate dropped dramatically. 
NHS, National Honors Society, is a nationwide organization designed as an opportunity for students to excel in different areas of leadership on their school campuses. Participating in NHS can be considered of benefit to a student as it is given special attention by colleges, and gives qualification for a variety of scholarships as well. The information about NHS on the SJH website can be accessed here.
According to Christine Bak-Boychuk, the advisor for NHS at SJHHS, almost 80 of the maximum 200 spots were already taken by seniors. This massive number gives reasoning as to why only a few sophomores were chosen. 
"
We really were looking for life experience"
— Bak-Boychuk
Many students felt that acceptance rate was unfair, and the small number of 200 maximum students greatly limited sophomores' opportunity. 
Bak-Boychuk shed some light on the process undertaken in order to discern who to accept among the many applications. She explained that they always check the student GPA first, which must be maintained at a minimum 3.6. 
"We really were looking for life experience," said Bak-Boychuk. As a part of the application, students were required to describe aspects of leadership that they have been involved in, because students will be tutoring others throughout the year and serving in different ways. 
She promises, however, that there will be some changes in the upcoming years to improve students' opportunities.