Athletes Sign Their National Letter of Intent
Five SJHHS student athletes signed their National Letters of Intent on February 6,  committing to continue their sports in college.
The students are going across the country, to play in National Collegiate Athletic Association Division I, III and National Association of Intercollegiate Athletics teams in different  sports.
In Division I, Cade Albright committed to  Brigham Young University and Carson Lewis committed to the University of San Diego for football. Angelica Gonzalez committed to Iowa State University for softball.
"
I like the Midwest, the coaches are super nice, and I get to play softball which is my dream"
— Angelica Gonzalez
In Division III, Joshua Rauterkus will be attending Whittier College for baseball.
Lastly, Phoebe Popplewell will be attending  Ottawa University, for softball, which, unlike the schools above, is not a NCAA university, but a National Association of Intercollegiate Athletics school. "It's NAIA, so it's a different division than the NCAA, but they are looking to move up to the NCAA while I'm there," Popplewell said.
The softball and football programs had the highest turnout in athletes in SJHHS history, with two for each.
By signing their National Letter of Intent these athletes are committing to play at the universities, and they cannot back out of going to and playing for that university, even if they get offers from other schools.
The students are all attending their respective schools for different reasons, such as because of the location and the programs. "I like the Midwest, the coaches are super nice, and I get to play softball which is my dream," Gonzalez said.

"It's close to home, it's only an hour away and I have family up there too. I fell in love with the school. I visited over the summer, and it's a smaller school, so it's a good faculty to student ratio and I liked it. I liked the style of the school. I also liked the students there and they seemed very into everything and invested in the school. So it all seemed like it was the right place for me," Rauterkus said.
About the Writer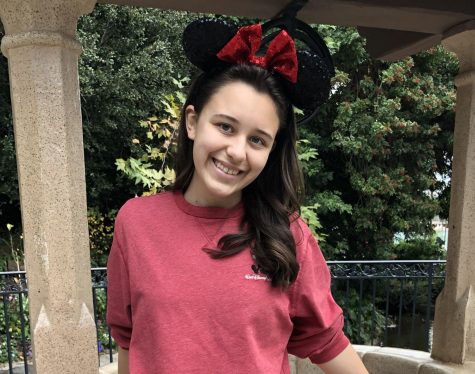 Isabella Mahar, Staff Writer
Isabella is a senior, who is very excited to start her third year on The Express. This year she is the Opinion Editor and is covering clubs. She hopes...