School District Sues Agencies Over Proposed Toll Road Plans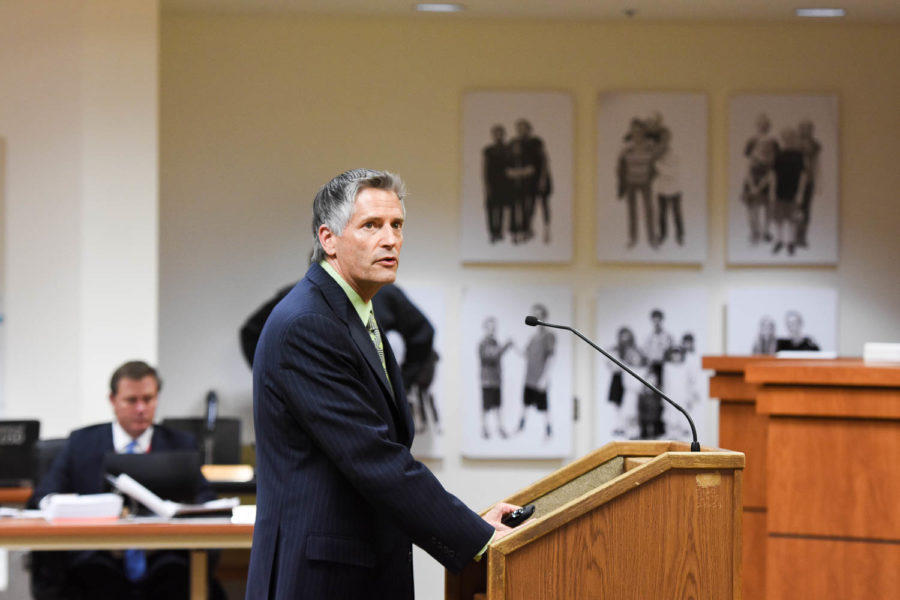 Capistrano Unified School District is currently in a legal battle with Transportation Corridor Agency, CalTrans, and Orange County over proposed plans to connect the SR-241 Toll Road to Los Patrones Parkway, Cow Camp road, and into San Clemente, eventually connecting to the I-5 Freeway.
TCA plans to have the toll road construction begin in July 2024, and be completed in September 2027. They have many different options for the location and path of the new road, and plan to choose which alternative to use by January 2022.
There are four options: alternative 13, 14, 17, and 21, which all directly affect Tesoro High School, Esencia K-8 School, San Juan Hills High School, and/or San Clemente High School. Alternative 13 and 17 will run the closest to SJHHS, and will lead the road directly over the hill behind Badlands Stadium.
Alternative 21 will also run very close to SJHHS, connecting to La Pata near Stallion Ridge. A overcross will be put on the Stallion Ridge-La Pata intersection, and half of La Pata will be made into a toll road.
CUSD believes that the placement of these four options will cause harm to the students at the schools mentioned. They claim that the construction will cause noise, dust, and lane closures that are dangerous and inconvenient for drivers.
Furthermore, they believe the dangers wouldn't end when the construction is over. CUSD is afraid the noise from traffic could interfere with the learning environment, and there could be negative effects on traffic surrounding schools due to the lack of a free, public road. The traffic on the toll road could also significantly worsen the air quality due to pollutants from cars.
"[If one of these alternatives were implemented] the only way for students and parents to get to and from the schools without going on a long, circuitous route, is to be held hostage and take the toll road to get there," said Stan Barankiewicz, CUSD's legal counsel, in the January 24 board meeting.
Orange County also made their own proposal, which connects Cow Camp Road with La Pata, east of SJHHS. While it is not certain whether or not TCA will include this option in their project report, there is fear that this option will negatively affect Esencia K-8 school and Tesoro High school, by converting Los Patrones Parkway into a toll road.
"
[If one of these alternatives were implemented] the only way for students and parents to get to and from the schools without going on a long, circuitous route, is to be held hostage and take the toll road to get there"
— Stan Barankiewicz
The options through South Orange County were proposed by TCA in 2016. TCA claims their sole goal is to alleviate the notorious traffic Orange County residents face every day, and that the options they've presented offer real solutions.
They were met with immediate opposition from residents, most intensely from San Clemente. In July 2017 CUSD voted 6-1 to adopt a policy that opposed any toll road extension that would negatively affect CUSD students or schools.
Many not affiliated with CUSD fear that a toll road through South Orange County will disrupt wildlife, destroy common hiking trails, interfere with watersheds, and lower the property value of homes in the areas affected. The proposed plan would also potentially be near many popular parks.
At the third public forum on the topic run by TCA on June 5th, 2017 many opponents to the toll road allege that they were forced to take off clothing with "No Toll Road" on them, as well as sign a waiver before they spoke that stated the TCA could edit the records of their speech.
"I had my items confiscated and my husband was told not to speak or they would call the police," said Eva O'Keefe in an article for the Voice of OC.
The battle continues between south county towns, CUSD, and TCA as the best solution to Orange County's traffic problem is debated.
CUSD advises those who wish to get involved in halting the construction of the four options affecting CUSD schools to testify at public hearings, submit comments on environmental impact statements, and ask their local legislators to reject the alternatives that negatively affect CUSD schools.
About the Contributor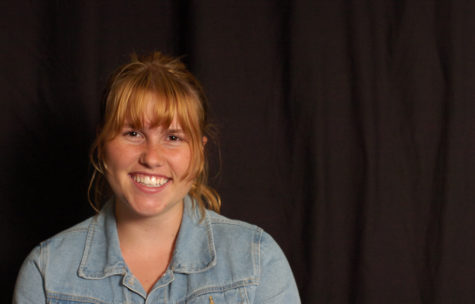 Grace Aitken, Co Editor-in-Chief
Grace Aitken is a senior and excited to start her third year writing for The Express Newspaper as the Co Editor-In-Chief.  After school she likes to horseback...