Candidates Step Up for the 2020 Elections
After the Democrats won back the House of Representatives in the 2018 midterm elections, many people in the party have chosen to run for president against President Donald Trump in 2020. There are currently nine Democrats who have begun their campaign for president, and many more who are likely to run.
Throughout 2019, more people are joining the race for president. Most recently, Kamala Harris, a senator from California, announced her running for president. She was as former attorney general of California, and a former San Francisco District Attorney.
"I believe our country wants and needs some leadership that provides a vision of the country in which everyone could see themselves," Harris said.
Harris revealed a middle-class tax cut legislation and has created a liberal civil-rights agenda in the senate. As an Indian-American woman, Kamala Harris will be making history if she wins the election in 2020.
In addition to senator Harris, Julián Castro, a former housing secretary and former mayor of San Antonio, has joined the race for 2020. Castro said, "I am running for president because it is time for new leadership. Because it's time for new energy."
Castro emphasizes a platform of universal prekindergarten, "Medicare for all", and immigration reform.
"
I believe our country wants and needs some leadership that provides a vision of the country in which everyone could see themselves."
— Kamala Harris
"I am going to run for president of the United States because as a young mom I am going to fight for other people's kids as hard I would fight for my own," said Kirsten Gillibrand, another candidate for president.
Gillibrand is a senator for New York and a former congresswoman from a conservative House district. She has become one of the Senate's leading Democratic voices.
Elizabeth Warren, the senator from Massachusetts, has done the most preparation for her campaign. Warren, a very progressive Democrat, is not the current favorite in the race because of recent questions on her Native-American heritage that resulted of her ancestry test.
"It's time for women to go to Washington and fix our broken government, and that includes a woman at the top," Warren said.
The most recent addition to the 2020 Presidential election is Pete Buttigieg. The 37-year-old mayor of South Bend, Indiana will be the first openly gay Democrat to run for president.
"I launched a presidential exploratory committee because it is a season for boldness and it is time to focus on the future," Buttigieg said. His campaign is seen as a long-shot because it is going to test the power of the youth voters and their non-traditional beliefs.
Republicans have yet to enter the race because the current president, Donald Trump is campaigning for reelection in 2020. Trump announced his reelection campaign on January 20, 2017, the day after his inauguration- which is unusually early for an incumbent president.
As 2019 continues, look forward to more additions to the presidential campaign and stay informed with the news to go to the elections with an educated vote.
About the Writer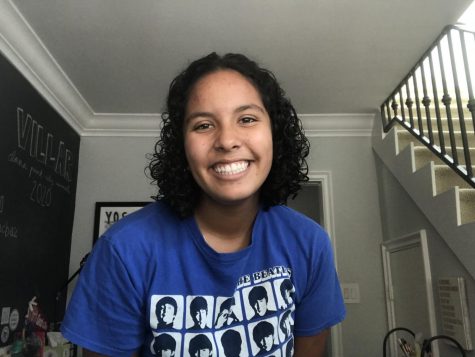 Ella Villar, Co-Editor-In-Chief
Ella Villar is a currently a senior and has been a member of The Express for three years now. As one of the Co-Editors-in-Chief, she intends to recognize...