Virtual Enterprise Class Promotes New Investment Company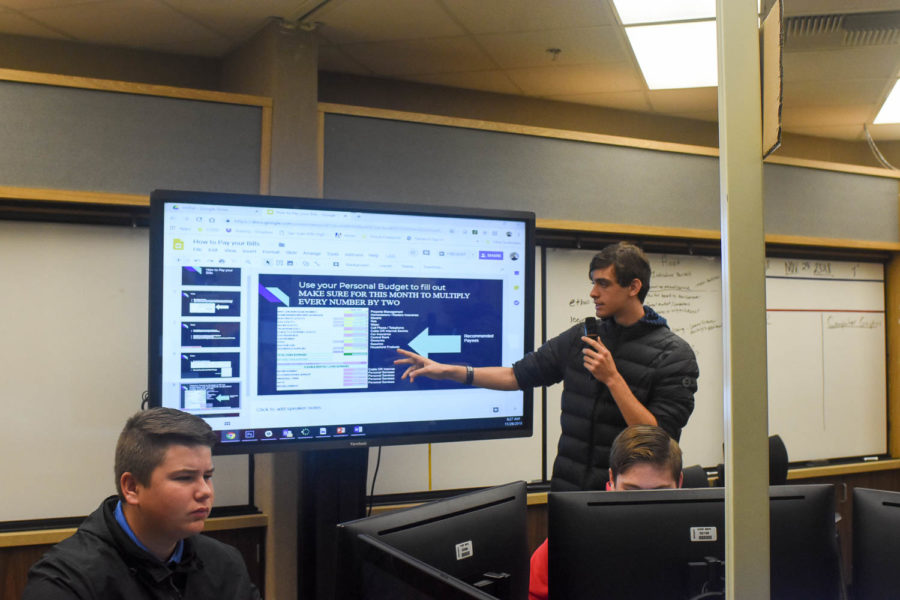 The Virtual Enterprise class has created a commercial to display on their website to promote their company for competitions.
"The Virtual Enterprise class is a business class that we started last year, and it's a very cool, hands on experience the students come together and create a business," Jeremey Wooten said. To create the business, students start from the beginning first getting hired into different positions such as the Chief Financial Officer or the Chief Executive Officer. Then they think of ideas for a business, and eventually create one and compete in competitions with other schools.
"
it's a very cool, hands on experience the students come together and create a business,"
— Jeremy Wooten
This year the business the class created was a stock market for the Virtual Enterprise network, which is for all the Virtual Enterprises classes across the country.
"It was for a competition based on the Virtual Enterprise website to promote our company," Adam Weingard, one of the two students who led the project, said.
Cole Lowey was the star of the commercial, who also helped lead the project. It features Lowey starting off in bed when a mysterious voice saying "you must invest now." Then it goes to him in his car at the center, and he says "come invest with me." Before he drives away. From then on he runs around campus, trying to find the place to invest before landing in Wooten's room.
The commercial will go on their website to advertise their company for future trade shows. On Friday, the class had a trade show in San Diego and they presented their business plan on Monday to a panel of judges.
To view their commercial and learn about their company visit http://veinvest.net.
About the Writer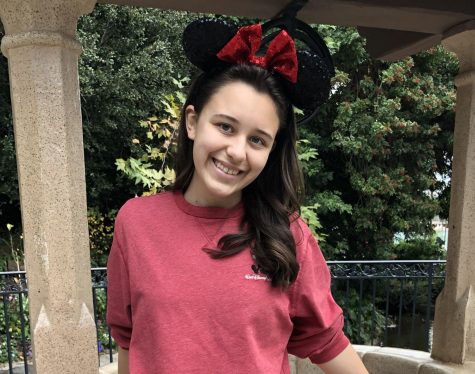 Isabella Mahar, Staff Writer
Isabella is a senior, who is very excited to start her third year on The Express. This year she is the Opinion Editor and is covering clubs. She hopes...