Deadly Fires Tear Through California
Hang on for a minute...we're trying to find some more stories you might like.
Chico. Oakland. Carlsbad. Calabasas. These are all cities in California that were swamped in flames.
Wildfires all over California started appearing in early November. Families upon families were evacuated, and major damage was done to homes, infrastructure, and the lifestyles of thousands.
The two most prominent and dangerous fires were the Camp fire and the Woolsey fire.
The Camp fire, located in Butte County in Northern California, has taken 88 lives, with more than 1,000 people reported missing. It burnt through more than 150,000 acres, and at least 27,000 people were forced to evacuate.
The Woolsey fire, just outside of Los Angeles, burnt through 96,000 acres, killing three people and destroying 1,500 structures.
As of November 25th, both the Woolsey fire and the Camp fire are 100% contained. However, both fires burned through so much territory that their burn scars are visible from space.
"
In the face of tragedy, people tend to rise above some of their lesser propensities. So I think we're on a good path"
— Jerry Brown
Another concern about the fires were the animals. Whether it be wild animals, or house pets that families were unable to take with them, thousands of animals were affected by these disasters.
Animal lovers all over California banded together to help save these animals. Organizations like the Los Angeles County Animal Care & Control were able to take in hundreds of animals, including horses, cows, and pigs.
Seattle Humane, a rescue organization in Bellevue, Washington, took in thirty dogs and one hundred cats from California shelters. About one hundred more pets are set to be flown to them soon.
The Federal Emergency Management Agency, or FEMA, is a large supporting role in California at this time. They have approved $12.7 million dollars to fund grants for temporary housing and home repairs.
Jerry Brown, former California Governor, spoke up about the fires and what the government is doing about the damage. "The president not only has signed a presidential declaration giving California substantial funding, but he said and pledged very specifically to continue to help us," says Brown, who is usually at odds with the president, being a Democrat. "In the face of tragedy, people tend to rise above some of their lesser propensities. So I think we're on a good path," said Brown.

About the Writer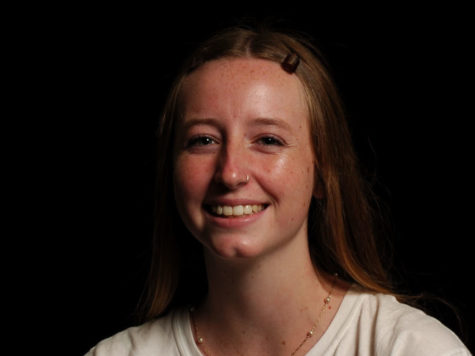 Lucy Hughitt, Staff Writer
Lucy is beginning her sophomore year at SJHHS and she is excited to be a part of this class! As the Outside A&E editor she can't wait to see what this...