Model U.N. Team Wins Awards at South County Competition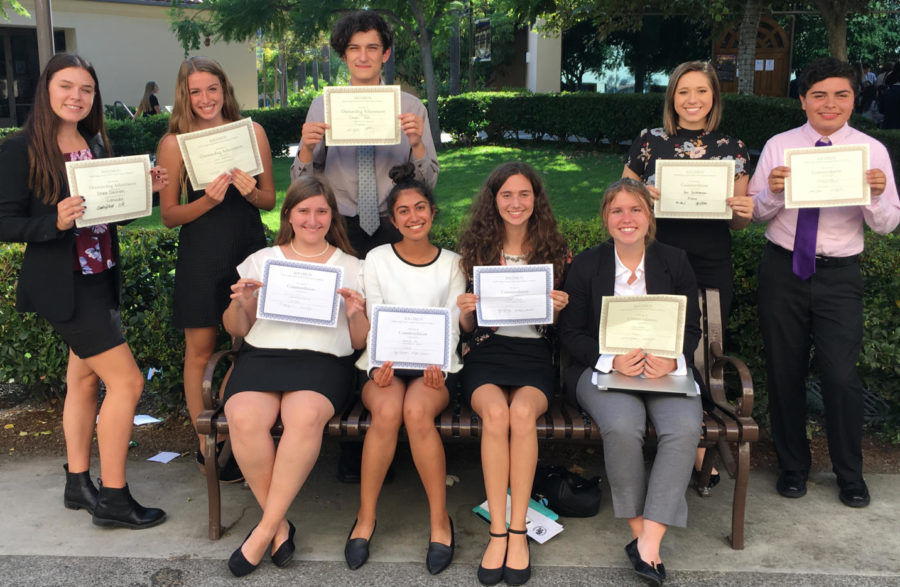 28 SJHHS students attended the SOCOMUN conference at Santa Margarita Catholic High School last Saturday. 1700 students from all over Southern California met to discuss and debate current issues facing the UN today.
Nine SJHHS students won awards. Grace Aitken, Emma Dart, Tara Goldhammer, Bonny Jimenez, Isabel Royal and Mohana Sen won Commendations. Grace Dennen, Cooper Murr and Sophie Scullion won Outstanding awards.
It was the first of four conferences that SJHHS will attend this year.