Students Organize a Register-to-Vote Campaign to Participate in Democracy
Hang on for a minute...we're trying to find some more stories you might like.
On March 12, Voter Registration Drive Week will kick off at SJHHS.
The event is a bipartisan collaboration between the Young Democrats and Young Republicans clubs. By the end of the week, they hope to get at least 500 Stallions to register to vote.
The presidents of the two clubs are working with Women for American Values and Ethics Organization (WAVE) for resources, information, and funding.
Students in sophomore, junior, and senior level history classes will have the opportunity to register online in tutorial on Monday and Tuesday. The process is fairly easy and takes very little time.
At the age of 16, students can pre-register to vote. The process is the same as registering, and the Office of the California Secretary of State will automatically register those who pre-register on their 18th birthday.
Students who register or pre-register do not need to claim a political partisanship. They can choose a political party or elect to "Decline to state."
Those who wish to be independent of political party should not register as American Independent. Senior Chris Mauerman made this mistake.
The American Independent Party is an organization that is extremely far right. They uphold values including marriage between only men and women and "God-given traditions to individuals."
"Seventy-three percent of people who are in the party do not actually know they are in it!," joked Mauerman.
Mauerman was able to edit his registration, which people can do at any time, to change his party affiliation.
For those who are not in the aforementioned classes during tutorial, students at SJHHS who are US citizens and are at least 16 years old will have the opportunity to register on March 15 and 16 at lunch. Pizza will be provided, and paper applications will be available on tables in all four corners of the quad.
For AP Government – Macroeconomics teacher Johanna Heavlin-Martinez, voting is one of the most important things a person can do.
"I feel it's the only way to have your voice heard in government," said Heavlin-Martinez.
Currently, 11 candidates are running in the 49th district, which encompasses SJHHS. On the left, four candidates are running (at the time of publication): Mike Levin, Doug Applegate, Sara Jacobs, and Paul Kerr.
Levin is leading in the polls at endorsement conferences and debates, recruitment, and fundraising. The California Democratic Party has not endorsed a candidate and will not before the primary.
On the right, after Darrell Issa's announcement of his departure from office, six candidates joined the race: Joshua Schoonover, Rocky Chavez, Craig Nordal, Diane Harkey, Kristin Gaspar, and Brian Maryott. No note-worthy statistics have yet emerged from the right to determine a probable winner.
Joshua Hancock is also running as a third party candidate. His affiliation is with the libertarians.California has a nonpartisan blanket primary, which means the top two candidates, regardless of political party, will move on to the general election. For students with political party affiliations, it is especially important that they cast their vote on June 5 to ensure candidates in their party get on the ballot.
Students don't even need to go to the polling place on election day. They can opt to receive an absentee ballot and vote by mail from their houses.
The United States is a democracy which relies on citizens voting. By pre-registering or registering to vote, students will have the opportunity to participate in elections — therefore allowing their voice to be heard.
Junior Victoria Kraus has pre-registered to vote. She turns 18 the day before the election.
"I am really excited to actually be able to contribute to something more than just talking about it," said Kraus.

About the Writer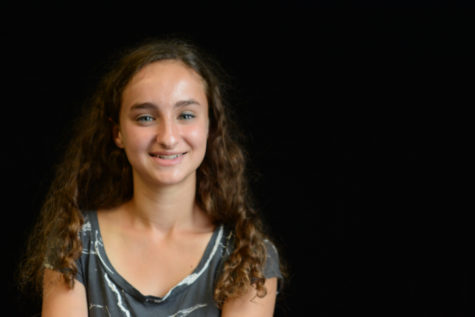 Kate Finman, News Editor
Kate Finman is a senior here at SJHHS and is so excited to be writing for her first year at The Express as the News Editor! In the past, she was an intern...