CA 49 Representative Darrell Issa To Retire– What Comes Next?
Hang on for a minute...we're trying to find some more stories you might like.
Incumbent Congressman Darrell Issa announced on January 10 that he would not run for reelection in the 49th district of California for the 2018 midterm elections.
Issa has been the Representative for the 49th district (which encompasses SJHHS) since 2001. He served as Chairman of the House Oversight Committee and was one of the most vocal and adamant critics of the Obama administration.
In the recent 2016 presidential election, Orange County voted more Democratically than in previous years. Overall, the 49th district voted for Hillary Clinton, and Issa only won by a narrow margin of 0.5% and a little over 1,600 votes.
Weekly protests outside of Issa's office in Vista following Trump's inauguration marked the shift to a more increasingly liberal district. Initially, Issa engaged with the hundreds of protestors but eventually grew tired and stopped his interactions.
"I was shocked, completely shocked by Issa's retirement," said AP Government teacher Johanna Heavlin-Martinez. "I think it's an incredible opportunity for [students] to be watching all of this drama play out in [their] district …Just to be in the middle of all this going on, it's scary, but for me it's a little exciting to see all the changes happening and where that leave[s] us as a country moving forward."
So far, five Democrats and have announced their candidacy for Issa's open seat, as have five Republicans. In California's primary elections, the top two candidates move on to the general election, regardless of political party, making this race especially important for all candidates.
Among his top Democratic challengers are his 2016 challenger and retired Marine Colonel Doug Applegate and Mike Levin, an environmental attorney and former Executive Director of the Democratic Party of OC. Levin is currently leading the Democrats in fundraising and was just early-endorsed by the California Democratic Party. Paul Kerr, a  real estate investor based in San Diego, and Sara Jacobs, a Hillary Clinton foreign policy specialist, have also entered the race, along with Christina Prejean, an attorney and veteran of the air force.
"I started interning for Mike Levin because it's a good opportunity to get involved in political organizations and gets you more familiarized with how to run a campaign," said senior Isaiah Yoways.
The Republicans who've announced that they're running are Rocky Chavez, current state assemblyman; Kristin Gaspar, San Diego County supervisor; Diane Harkey, former state assemblywoman; Brian Maryott, the pro-tem mayor of San Juan Capistrano; and Joshua Schoonover, a patent attorney.
Libertarian Joshua Hancock, an Eagle Scout and US Marine Military Police Officer, has also entered the race, along with Independent Jordan Mills, a member of the Peace and Freedom Party.
Before Issa's announcement of retirement, the 49th District Congressional race was recognized as one of the top five most contentious congressional races in the country for the first time in years. In the past, the 49th district has been overwhelmingly Republican, which contributed to Issa's long tenure.
After Issa's intent to depart was made clear, political scientists predicted that the district is leaning slightly left. The primary elections will be held on June 5.

About the Writer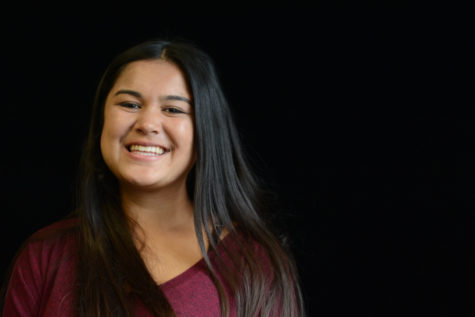 Olivia Fu, Co Editor-in-Chief
Olivia is a senior at SJHHS and is super excited to be returning to The Express as Co Editor-in-Chief. She was the News Editor last year and is looking...