New Necessary Safety Class to Apply for Parking Spot
Hang on for a minute...we're trying to find some more stories you might like.
Next year, students with the privilege of a parking pass will have to take a required safety class.
Although this is a new element to the parking requirements for our school, it is not for the district. "We were the only high school without it," said Principal Jennifer Smalley, "so we talked about it as an administrative team and decided to do it."
There will be three opportunities for the students of SJHHS to take this class: twice in second semester and once in the summer. "We tried to give the students flexibility by giving the three options but students only need to attend one," said Smalley.
After finishing the class, the students will receive a certificate notifying the completion of the class. This certificate will be one of the documents the student will attach to the application along with proof of a valid driver's license, current vehicle registration, current insurance, student ID card, and previous semester grades (no F's).
"
"
We have frequent accidents in the parking lot–not major ones–from distracted driving."
— Principal Smalley
Next year's juniors can turn in their applications after the seniors receive theirs spots–seniors have the priority. If there are more applications than spots remaining, juniors will be put into a lottery.
Yes, there is the possibility of taking the class and not getting a spot. However, the school will be gaining back the spots lost due to the new construction, so students therefore have a better chance of receiving a spot.
Many parents had asked to have the students complete this class and many of the staff support the idea. "We have frequent accidents in the parking lot–not major ones–from distracted driving," said Smalley. "Distracted driving is a hot topic, especially among our new drivers."
Assistant Principal Darrin Jindra said, "The driving lessons that are taken when the student gets their license, only gives an exposure to the driving and safety necessary. This class adds a new level to their education."
"The experience of losing a classmate, friend, or family member due to a car accident or a DUI– it is a heavy loss," said Assistant Principal Darrin Jindra. "There will speakers coming in to talk about this matter, one particularly about the loss of their child from a DUI. This piece of a tragic event that happened to someone's life changes the way one drives for the rest of their life."
Both Smalley and Jindra accentuated the fact that this is not to exclude people from parking. It simply is that the other schools require this and it would look bad if we didn't. "We care for our student safety as much as everyone else does," says Smalley.

About the Writer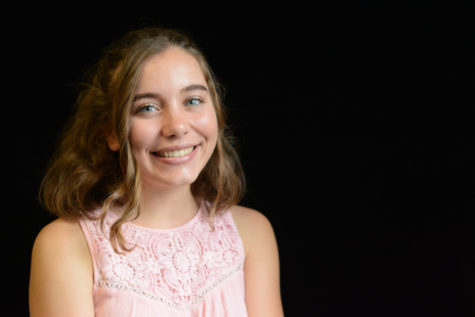 McKenzie M, A&E Editor
McKenzie is very excited for her second year on The Express. Besides her school studies, McKenzie dedicates most of her time to the ballet studio.  She has been dancing for 11 years now and has a true appreciation for the arts. In addition to her passion for dance, she is a dark chocolate lover, garden grower, and dog enthusiast.  As the new A&E Editor, she hopes to cover stories that explore her interest in the arts as well as topics that influence the student population at San Juan Hills.